iPhone + iPad Multi-touch CAD Controller
Demo of iPhone app for one-handed CAD presentations.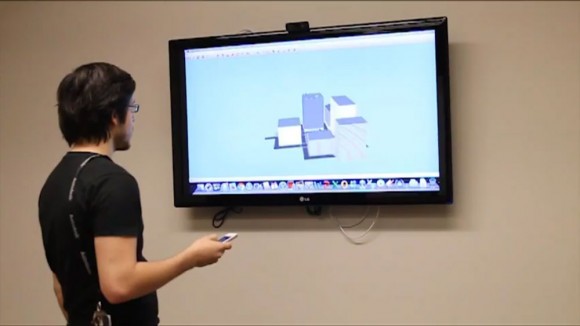 Video: Maide iPhone iPad CAD Control
Forget expensive and bulky 3D mouse (such as the 3D connexion SpaceExplorer
) for CAD model presentations. Maide Inc. has something better:
It's designed to be able to control the model all in one hand, so as you discuss a design and control it passively. From my experience, I generally need my other hand to make extravagant gestures (everyone knows you can't talk about a design without doing so).
The app uses iPhone gyro (just like many iOS games) and the multi-touch display for control.
The iPhone app is recently submitted and not on the App Store yet. But the company has an iPad app [$4.99 App Store]. Applications supported:
Maya for Mac (all versions)
Rhino 5 for Mac Beta
Google SketchUp 7, 8 for Mac
3ds Max 2010, 2011, 2012
Maya 2010, 2011, 2012
Rhino 4, 5
Google SketchUp 7, 8
SolidWorks 2011 Beta
Here's the iPad version:
These apps might benefit company, such as the iPad using Walt Disney Engineering.

Related Posts