iPhone "Action Movie FX" Special Effects App Demo [video]
Free right now. Great special effects app for iPhone created by production company of J. J. Abrams.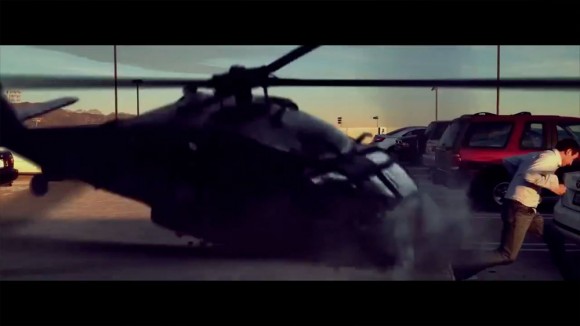 Video: Action Movie FX iPhone, iPod touch App
Action Movie FX [App Store] is free for a limited amount of time. Works on iPhone, iPod touch, and also in x2 mode on iPad.
As Mission Impossible 4 promo, it comes with MISSILE ATTACK & CAR SMASH. Others available for in app purchase, $0.99 for 2 pack of Chopper down and Tornado / Air strike and Fire fight. The special effects renders very quickly. You can post your finished videos to facebook, email your friends, or save to Camera Roll.
The app is by Bad Robot Productions, an American film and television production company owned by J. J. Abrams, a Mac user.
Video by Matt's Macintosh, who previously demoed Demon Cam app for iPhone, and these iPhone filming + short film tips.
Want to get Action Movie FX for Android? Droids can keep drooling because it's not on Android. Maybe that qualifies as a lump of coal for those using stolen technology?

Related Posts