In Detroit, Lions Fan Brings iPad to Football Game [video]
And funny thing happens to you if you pass out.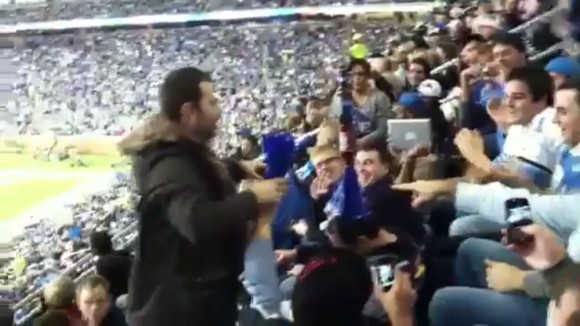 Video: Lions Fan Passed Out
The guy in the black jacket probably plays Jenga like a boss.
This short video shows why you should not pass out at a football game. Filmed during the Minnesota Vikings vs. Lions game on December 11, 2011 at Ford Field.
The iPad is not being used as an official NFL team PlayBook in this case. No attempt were made to balance that video taping iPad 2 though.

Related Posts