iBooks 1.5 Adds Night Mode + Full Screen Mode + New Classic Covers
New Apple e-book reader app upgrade for iPhone, iPad, iPod touch.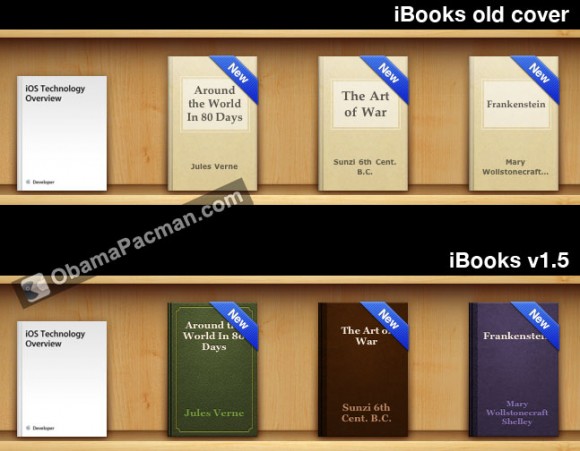 Apple's iBooks [App Store, free] 1.5 adds the following new features as well as some stability and performance improvements:
Nighttime reading theme makes reading books in the dark easier on the eyes.
Full-screen layout lets you focus on the words without distraction.
iBooks now features an improved selection of fonts, including Athelas, Charter, Iowan, and Seravek.
Beautiful new classic covers for public domain books.
A redesigned annotation palette makes it easier to choose a color for your highlighted text.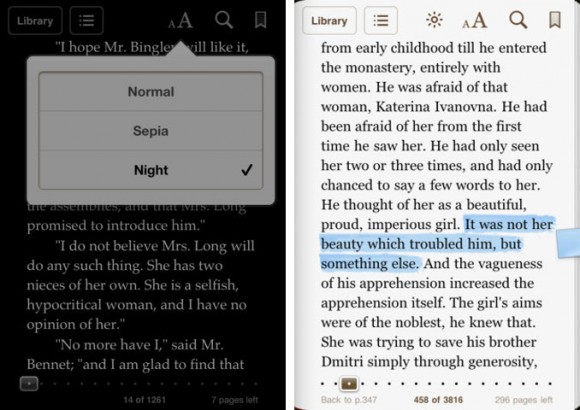 The new "classic covers" look great. Definitely beats the old notebook look. But it looks like some of Apple's own books got overlooked, such as the 6 free iOS & Mac e-books for developers.
Pro tip: Not sure when this was added, but when looking at the book shelves, you can swipe left and right between PDF and Books.

Related Posts