High Resolution iPhone 4S Mockup + iOS 5 GUI PSD Download
Full size retina iPhone 4S / 4 layered Photoshop mockup. 21MB download for developers and web designers.
High Resolution iPhone 4S PSD Download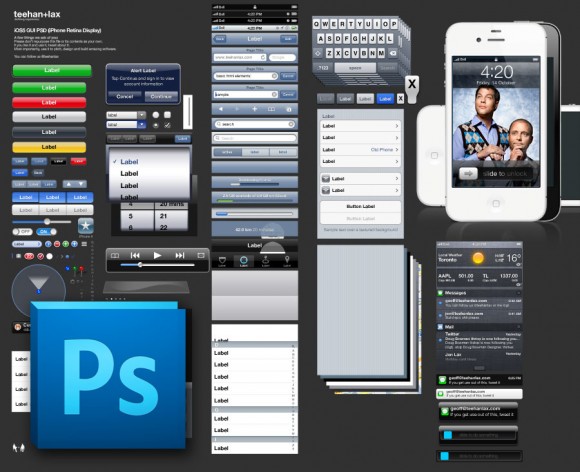 From the maker of high resolution iPhone 4 GUI, this Photoshop document contains mockup of high resolution White iPhone 4S, Black iPhone 4S, screen glare, notification center, alerts, other iOS GUI elements.
Download the new iPhone 4S PSD: 21MB from teehanlax.
Teehanlax talked about how much iOS 5 was changed from iOS 4:
I'm not talking about the obvious stuff like iCloud, Siri or Notifications. I'm talking about the small stuff. It's an eye-opening experience looking this closely at what makes up an interface.
Previously, Stam Design also noticed subtle iOS 5 differences. P.S. Don't let copycat Samsung know.
How to: Select Photoshop Layer with Mouse
ObamaPacman pro tip on: how to select the right layer in photoshop with your mouse. It's not quite a keyboard shortcut but pretty easy: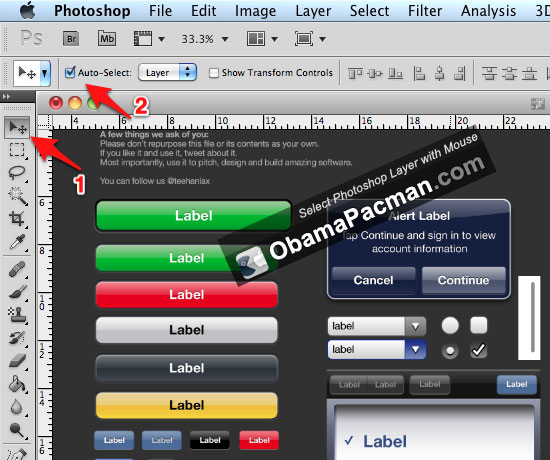 1. Choose "Move" tool (keyboard shortcut: V)
2. Check "Auto-Select" and choose Layer or Group as desired (layer shown)
Once that's set, click on different Photoshop elements to select the layer. You probably want to uncheck the auto-select tool after you are done.

Related Posts