Google Android Director Presented Misleading Chart
Last month, Jamie Rosenberg, Google director for digital content for Android, presented this slide to the press.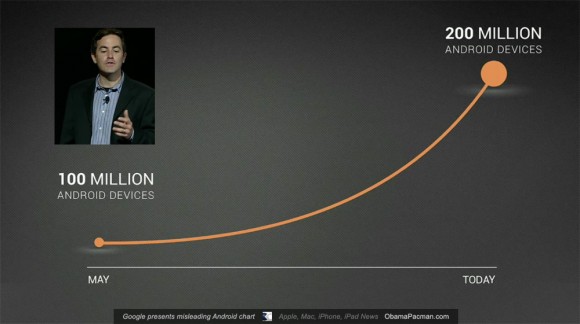 What's the problem?
Video: Google Director Math Fail
Around 3:45 of this November 2011 video, the Google director showed the above slide and noted the following for worldwide Android activation:
100 Million in May 2011
200 Million in November 2011
550,000 new devices every day (Michael DeGusta points out that activations are stagnate at the same 550,000 announced on the July 14, 2011 Google Earnings Call)
The problem is, the graph scale doesn't make sense. Google plotted the larger dot at a height of 800 million, instead of 200 million.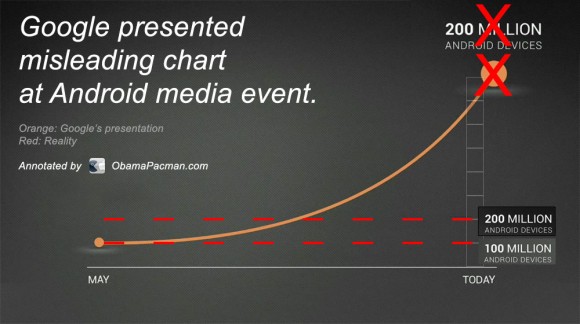 So, the question now is, how many Google engineers and executives reviewed the presentation? And not a single person caught this "mistake"? Perhaps Google is trying to copying the dishonest Fox News charts?
PS. Apple sold 250 million iOS devices as of October 2011.

Related Posts