20 Year Old Runs Gelato Business from iPad
iPad cash register saves time and money for small business Iorios Gelateria.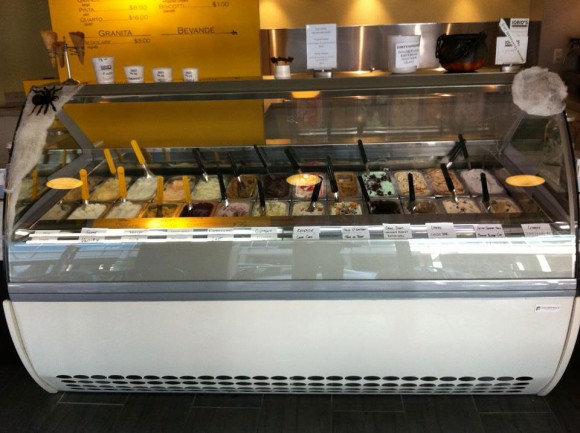 Nick Lemmer runs Iorios Gelateria from an iPad. NPR reports:
Lemmer has an iPad jerry-rigged on a Lazy Susan attached to cash drawer. He uses an app called Square that allows you to swipe credit card and email receipts to customers. Not only does he use the iPad as a cash register, he also has another app for his employees to clock in. He can track sales and trends from the comfort of, say, his classroom.
Surely beats "mile long of receipt tape".
Square is a free app on [App Store]. Funny to see NPR too chicken to call iPad an iPad. But instead calls it a "tablet" despite of what happened to 32 tablet competitors.
Iorios Gelateria currently has 2 stores located in Ann Arbor and Lansing Michigan.

Related Posts