Future Apple TV: Will It Offer Subscriptions And An OLED Screen?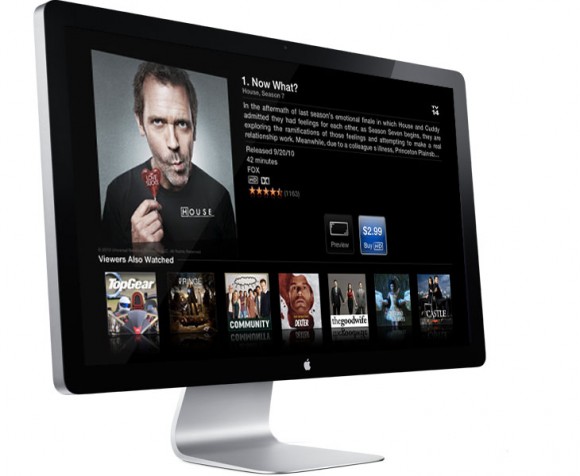 According to some Apple is not only about to enter the TV space, but it will do so by serving them up with its own specialized custom chips* rather than with chips from others, such as Intel.
Apparently, Apple has already signed a foundry agreement with TSMC, and it will be utilizing its 28nm and 20nm process technologies. This would mostly to produce its next-generation "A6″ and "A7″ processors for the iPhone and iPad, but it's also believed that Apple will be also utilizing the advanced chips for its smart televisions.
According to industry sources, it's also believed that any Apple television would be assembled by Foxconn Electronics. Foxconn already builds most of Apple's devices, including the iPhone and iPad, and as such, demand has been so huge that it is doubling the size of its factories in order to handle the demand for Apple products, and specifically for the iPhone.
It's also being reported that Apple will be offering sets in 32 and 37 inch sizes, which many find somewhat puzzling, as I do myself. Apple is also believed to want to offer television owners, if it gets its way, an Internet-based content subscription service, complete with customized channel lineups.
If Apple does indeed jump into the crowded waters of TV's, then it could conceivably shake things up in the same way and manor that it has already done in the past with smartphones, music players and software delivery, etc.
In conclusion, it's also rumored that Apple may also include OLED panels from LG, which just recently announced that it would be selling a huge 55-inch OLED TV in the new year. Now, if true, combining Apple's formidable industrial design prowess with that of a large OLED screen would be killing combination indeed.
Apple TV image via: AppleInsider
[Editor's note: *First generation Apple TV uses intel chips and was $299 and $399. Second generation uses the A4 iOS device processor and was available for $99.]

Related Posts