The Feline Fruit Ninja Cat Plays iPad
Ok, now this is embarrassing, you see, the bloody kitty-kat in the above video just happens to be able to beat the living crap out of me playing……. Fruit Ninja!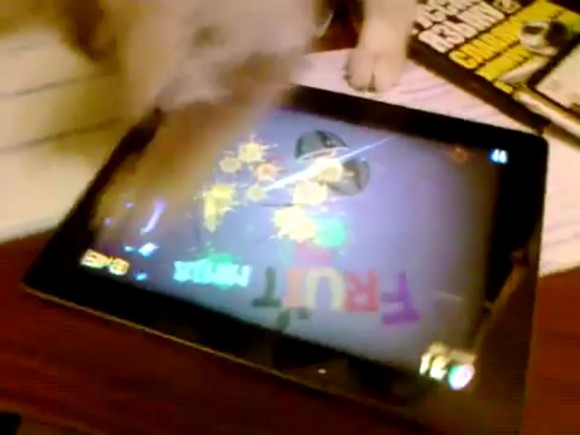 This adorable little pussy cat seems to be playing on an iPad, but I'm not sure since so many OEMs, now a days, love to copy every little detail from Apple, but I do know one thing….. this pussy is good… real good!
Like Gizmodo, I don't know if this furry, little feline is just wasting its nine lives away, but it sure seems determined to catch every little thing that moves on that screen. I just hope the owners have a plastic screen protector, or else the value of that tablet is going down, down, down…. just like me playing Fruit Ninja.
OP Editor's note: it's an iPad due to the home button and the responsive display. Also, developer of these iPad games for cats said cat claws aren't sharp enough to scratch glass in most cases. Fruit Ninja is available on App Store $0.99 for iPhone + iPod touch or $2.99 for iPad.

Related Posts