FL Studio 10 for Mac OS X in Beta Testing
No Windows or Bootcamp required. FL Studio for Mac installs from DMG. Created by its iOS developer.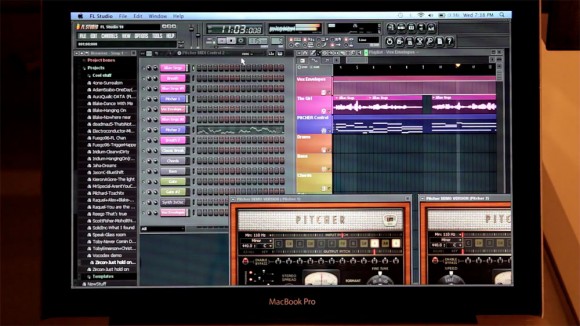 Video: FL Studio Mac OS X
FL Studio for Mac OS X is being developed by Image-Line, developer of iOS FL Studio [$14.99 iPhone or $19.99 iPad].
Call for Mac FL Studio beta testers thread (currently locked):
We have been working with CodeWeavers for the past year or so in developing a special version of FL Studio that runs in a customized Crossover wrapper (a Windows emulator/wrapper). This means that you DON'T need anything else (like a Windows installation, Boot Camp or CrossOver) to run FL Studio on Mac OSX. Just install FL Studio using the supplied .dmg and away you go!
Release date of Mac FL Studio? Comment by Image Line from the YouTube video last month (November 2011):
When its ready. It just went to beta-testing.
Well at least it's in development. FL Studio (previously FruityLoops) was rumored to be made for the Mac for a few years Duke Nukem Forever style, so hope it works out this time. Maybe Mystery Guitar Man can put it to good use?

Related Posts