Cut the Rope Adds New Buzz Box + iCloud Sync
Cut the Rope for iPhone, iPad, and iPod touch now with 250 levels.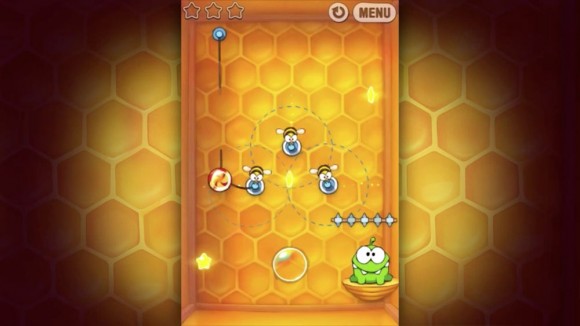 Video: Cut the Rope v1.6 Buzz Box Update
New features of Cut the Rope [$0.99 iPhone iPod touch / $1.99 iPad] version 1.6:
New Buzz Box featuring the rope moving Bees
New hidden Om Nom drawing to collect
Optimized for iOS 5 – including iCloud support to save game data across all iOS devices
CTR update also contains "Reordered level boxes". Zeptolab told ObamaPacman that the order of the boxes were moved to "make the difficulty curve more smooth, and the game will become even more enjoyable as a result". For example, Cosmic box used to be the 5th box but was moved to 8th.
That means our Cut the Rope drawings guide would be updated soon with the new order.
Can't get enough? Download CTR experiments with more unique challenges:
Cut the Rope Experiments [$0.99] for iPhone + iPod touch
Cut the Rope Experiments HD [$1.99] for iPad

Related Posts