Boston Museum Fine Arts Uses iPad + Mac in Enterprise
I was in Boston with my girlfriend recently, and we saw a great example of Apple products in enterprise at one of the largest museums in the US.
iPad's Benefit for Non-Profit
At the Museum of Fine Arts (MFA) of Boston, iPad is used to instantly sign up new museum members without going through paper, and for ticket sales.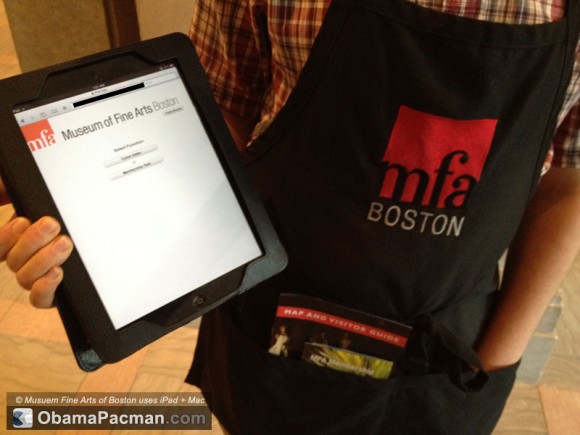 Instant confirmation from iPad is a huge deal, notes OP's girlfriend who works in the non-profit sector. In the past, when people sign up through paper, it might be days or weeks before they are added to the mailing list, and sometimes their contact info cannot be deciphered. By then, some people would forget why they signed up, so instant confirmation keeps the organization fresh in patron's minds.
Museum of Fine Arts Uses Macs
The museum also uses many iMacs for information / customer service desk.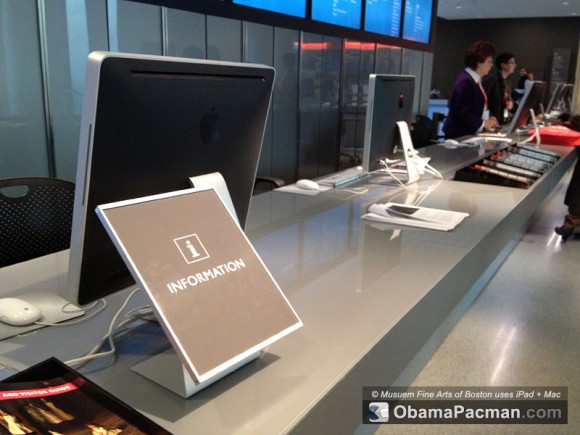 In another part of the museum (Spaulding Collection) you can use an iMac to see more artwork and additional curator's notes.
It appears that the art conservation specialists also use Mac. In a few section of the museums You can see conservation areas through glass. Very cool. There were no one there on this Sunday, perhaps during weekdays you can see them working through the display.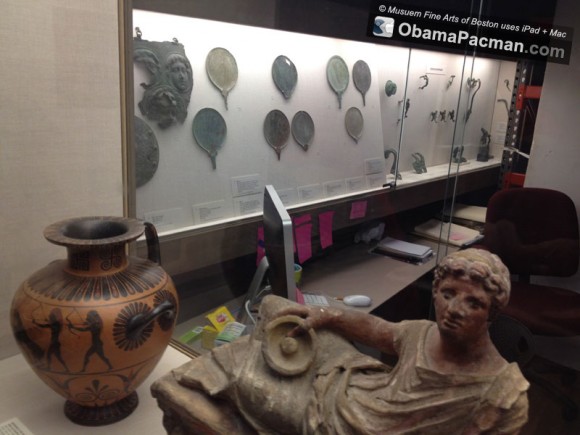 Whatever they are working on reminded me of Hans Solo frozen in carbonite, with the pipe (vacume?) sticking out the side. Now, who is going to draw it's a frap inspired images on the glass?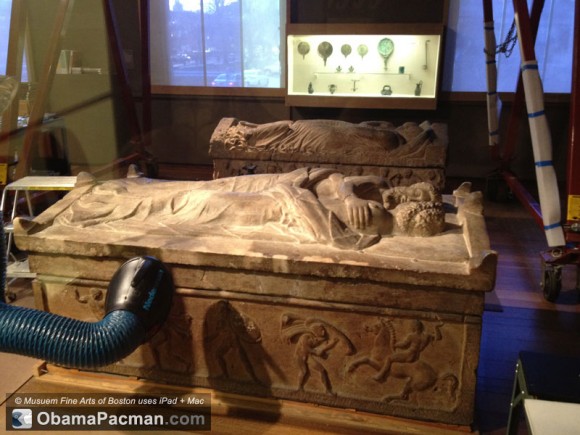 The Museum of Fine Arts of Boston got a great collection art too, with a good collection of French impressionist works including that of Claude Monet, Van Gogh, Manet, Renoir. Definitely worth a visit.
In recent years, Apple iPad and computers have seen major adoption in enterprise.
Recently NYC mayor Michael Bloomberg notes that Apple products make government more efficient. Even Google engineers uses Apple computers.
Images shot with iPhone 4S by ObamaPacman.

Related Posts