Asphalt 6: Adrenaline, Crazy Snowboard, & More Free iOS Games
Download a number of great games for iPhone, iPad, and iPod touch free right now.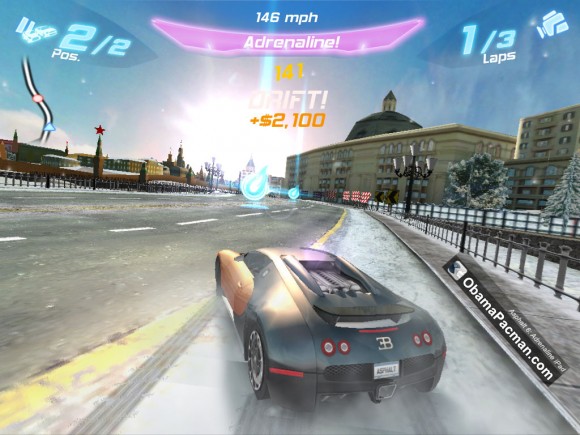 Asphalt 6: Adrenaline / Asphalt 6: Adrenaline HD

Asphalt 6 (we noted earlier too) is a great arcade styled racing game where you get power ups and try to beat the other racers. Fast actions. One of ObamaPacman favorite racers.
Crazy Snowboard (Universal)

Fun snowboard game, use accelerometer to steer. Use touchscreen to jump. Perform grab and flips grab combos in the air for extra points. Game has something for novice to experts. Basic mission goals are easy to accomplish, but getting high points required for 3 stars needs skills. Bonus: WiFi remote using another iOS device.
A side scroller snowboard game. Swipe up to jump, swipe down to crouch. Use accelerometer to land the board in the same direction of the slope or else you crash. Different type of challenges. Graphics could be better but it's fun.
A beautiful platformer where you play a winged goddess searching for Icarus. Fly, glide, and solve puzzles.
Pinball HD Collection (iPad)

It's called "collection" but you can only play 1 table. Other tables you have to buy for mostly $0.99 to $2.99 for Slayer Pinball. Previously, its developer gave away a version with 3 pinball tables.

Related Posts