Apple To Buy Israeli Flash Storage Firm Anobit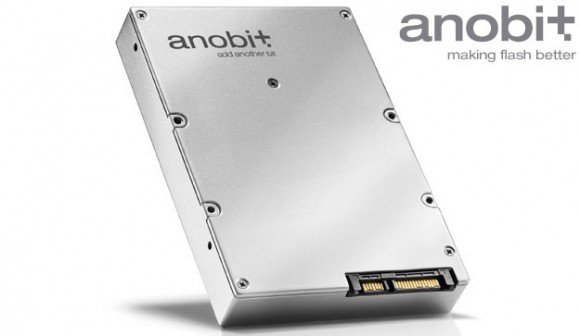 A lot of people don't realize that Microsoft's wildly successful Kinect technology was actually that of an Israeli firm, and that firm first offered it to Apple.
The lost of that technology was a big mistake on Apple's part and is one mistake that it apparently doesn't intend to make again if news reports coming out of Israel are correct, as YNetnews.com is reporting that Apple is negotiating to buy the smartphone memory enhancement firm Anobit for up to $500 million.
Anobit, according to Ynetnews has:
"….. developed a chip which enhances flash drive performance through signal processing (DSP). The chip is already incorporated in Apple's bestselling devices, such as the iPhone, iPad and the MacBook Air."
By the sounds of it, this is the type of technology that Apple would also very much like to keep out of the hands of its competitors, and for good reason. Owning such a company, naturally, would help to give Apple and its mobile products an edge that its competitors could only dream of.
Anobit was established in 1996 and is headquartered in Herzeliya Pituach, Israel, and according to its website states:
"MSP™ (Memory Signal Processing) technology is comprised of proprietary signal processing algorithms combined with advanced error correction and innovative flash management schemes, resulting in a dramatic improvement in endurance, performance and system cost. Specifically, MSP™ enables SLC (one bit-per-cell) endurance and performance with MLC (two bits-per-cell) NAND, and MLC endurance and performance with TLC (three bits-per-cell) NAND, resulting in a significant reduction in cost per-bit."
Sounds pretty impressive to me, and with Apple's vast purchasing power ($81 billion in the bank) suggests to me that Anobit is just the beginning of a new wave of Apple take overs.
Apple, according to YNetNews, is most likely interested in Anobit's technology to increase and enhance the memory volume and performance of its devices, since it may as much as double the memory volume in Apple's iPads and MacBooks.
Currently, Anobit, has 200 employees, which Apple is believed will hold on to and possibly increase by opening a local R&D center.
With more money in the bank than any other company out there, with the possible exception of GE, Apple is in a position to gobble up what ever they want and Anobit, I believe this is just the beginning of a new round of acquisitions for the Cupertino giant. Anobit might be small, but its purchase is potentially big, very big news and having it in Apple's fold, and out of the reach of its competitors, should give Apple a very big advantage going forward.
Editor's note: Earlier this year, Apple bought 3D Mapping Company C3. Last year, Apple bought Siri, which Apple released as beta service with iPhone 4S.


Related Posts