iPhone And iPad Projected To Break Record In 2012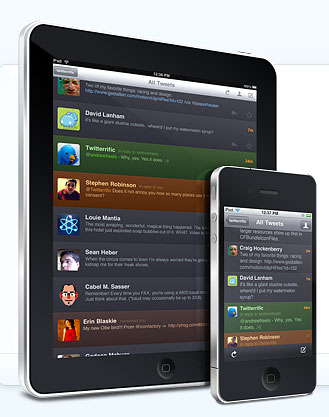 Ok, I knew the iPhone was selling like those proverbial hot-cakes, but check out the report from CNN that states that Morgan Stanley is predicting that Apple may sell as many as 190,000,000 (yes, that's millions!) iPhones next year!
Now that is a lot of iPhones no matter which way you wish to chop, slice or dice em!
Katy Huberty, in an AlphaWise survey of U.S. consumers, pointed out the following facts:
iPhones are presently selling very briskly
tablet demand (iPad) is showing absolutely no slowdown
Apple could easily sell an additional 15 million iPads with a $100 markdown
In fact, Katy says that iPhone demand in 2012 could be has much as 56% greater than 2011's record breaking levels. Overall, both the iPhone and the iPad together are expected to break records in 2012, with demand for these products up by a whopping 40% higher than they were originally expected to be.
Interestingly, as a side note, the iPhone is now so popular these days that some discriminating phone thieves will now refuse to even steal an Android phone, preferring instead to steal only iPhones! Apparently, as Gizmodo pointed out, if you have an Android phone the thieves will just steal your money instead, presumably, in order to buy themselves an iPhone! With thieves preferring the iPhone over Android, Google could always, I suppose, brag that their phones are now safer than the iPhone, because they act like a type of "thief repellent!"
Image via: The iConFactory / twitterrific
[Editor's note: Perhaps even thieves don't want to deal with Android malware, spyware, and fragmentation problems? P.S. Twitterrific, your website is stretching out an image disproportionally, making it blurry. Our version fixed it though.]

Related Posts