Alec Baldwin Booted off American Airline Flight for Playing iPhone Game
30 Rock star, who recently demoed Siri Apple TV Prototype, gets no respect from American Airlines.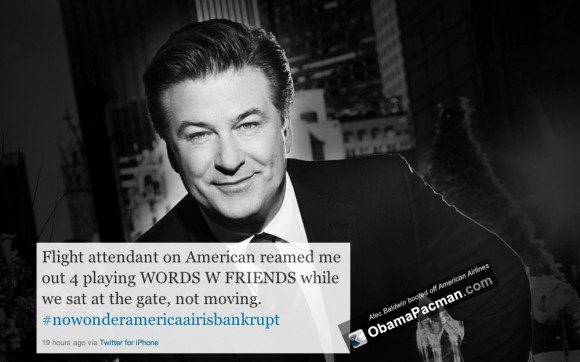 Associated Press (via 9to5) reports that yesterday, Alec Baldwin was kicked off a plane at Los Angeles International Airport when the plane was about to depart for New York.
Baldwin, a prolific Twitter user, took to the social media site to vent, saying a "flight attendant on American reamed me out 4 playing Words With Friends while we sat at the gate, not moving." [...]

It wasn't clear if passengers had been asked to turn off their cellphones, which is typical before a flight backs away from the terminal.
Baldwin, tweeting from his iPhone around 2PM PST yesterday, notes: no wonder the airline is bankrupt.
He got on another American flight to New York, but Baldwin said it would be his last AA flight, mentioning #theresalwaysunited (there's always United Airlines). Well, at least Baldwin still get to use his Mac.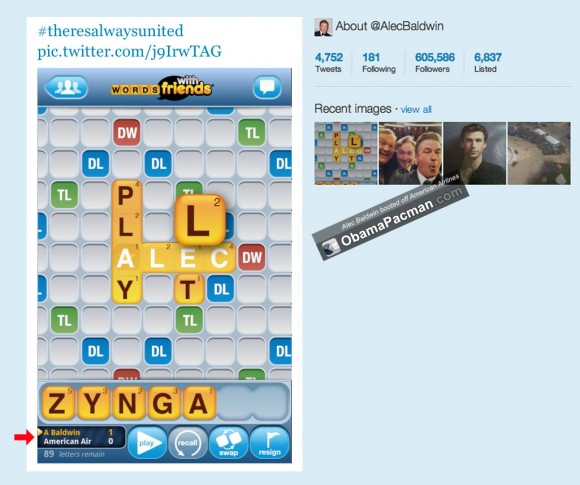 Making a point that he is not in it for the publicity, Alec Baldwin deactivated his 600,000+ follower Twitter account and will start another account from scratch.
Download Words with Friends Free
No matter how this turned out, Words With Friends, a scrabble-like game, might get a few more downloads:
Alec Baldwin Tweets / Deactivated Twitter Account
See some of Baldwin's recent tweets on a temporary deactivated @alecbaldwin account:

Related Posts