Windows 8 On A Mac
I'm reserving my judgment on Windows 8 until I actually get the chance to take it for a personal spin, and, naturally, after getting to read all the final reviews. In the meantime, however, there are those brave souls, such as the one in the above video, who are already taking the developers version of Windows 8 for a spin, and in this case you get to see it running via a USB 3.0 stick on a MacBook Pro, equipped with an i5 Intel CPU.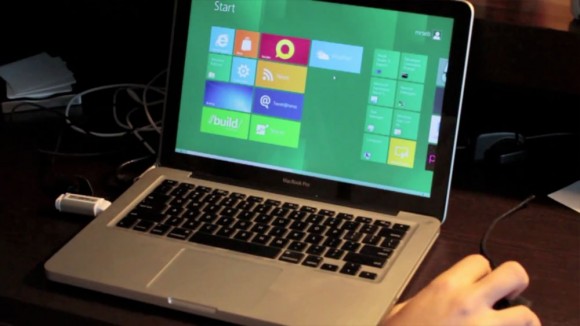 Even though Microsoft's Metro Interface has its charms, I honestly can't say that I like it at all on Windows Phone 7. On the tablet it looks a little more promising, but on the desktop I'm not too sure. It's different for sure, but better that's another question.
As far as running Windows 8 on the MacBook Pro goes, some things work, some things don't. The trackpad for instance doesn't work well at all, and as the author of the video noted, it doesn't work even if you unplug the mouse. Again, this is an early developer's version so hopefully things will improve in future versions. At least he says that the cam surprisingly works, so there you go.
As you can see in the above video, Windows 8 on the MacBook Air is pretty decent when waking-from-sleep mode, but it's no faster than OS X's wake-from-sleep mode that I can see, but for Windows I guess it's an improvement.
Video: Windows 8 on Mac Walkthrough, 14 Minutes
Here you can see a 14-minute full-down video of Windows 8 running on a MacBook Pro, and if your a hacker you might like the video of Windows 8 running on an iPad 2 seen below:
Windows 8 might or might not be that great of an upgrade, I can't say yet, but it will definitely be different than any other Windows released thus far, but in the end it will still be Windows and so even though the Metro Interface might be all shiny and new, I still expect to see a lot of the old problems from the Windows of past tagging along for the ride.
[Editor's note: the previous video uses VNC or a similar app on iPad 2 to connect to a computer. Here' how well Windows 8 tablet is expected to run. PS, get your Windows Upgrade chart ready. ;) ]

Related Posts