Virtualize OS X Leopard + Snow Leopard + Lion in VMWare Fusion 4.1
VMWare Fusion can now created virtual machines of older Mac OS X 10.5 and 10.6.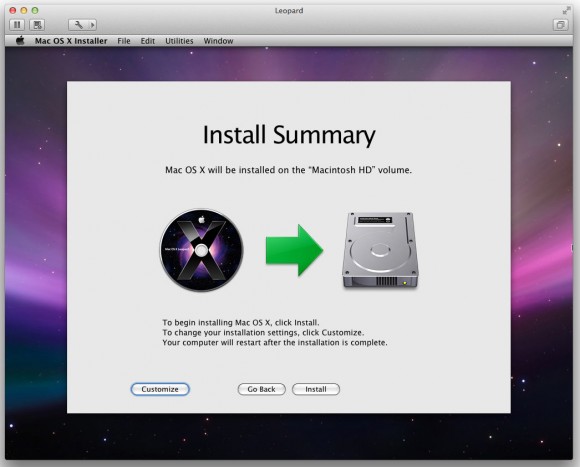 With OS X Lion earlier this year, Apple allowed both Server and non-server of Lion to run as virtual machines. Now even the older Mac OS X can be virtualized. MacWorld reports one major undocumented change of VMWare Fusion 4.1 update:
The software has been modified so that it will run the non-server versions of Snow Leopard (Mac OS X 10.6) and Leopard (Mac OS X 10.5). Previously, VMware Fusion supported virtual Macs running Lion, Lion Server, Snow Leopard Server, and Leopard Server.
You need OS X Lion, Mac, and your install disk.
The ability to run multiple Mac OS X side by side with latest Lion will be great for developers, tech support professionals, and users of legacy software. VMWare Fusion can also run Windows XP, Vista, 7, etc on a Mac. It's likely that competing software Parallels will follow suit with its own update that provides the same support.
Update: VMWare said it was a mistake an will "fix" with future update.
ObamaPacman: My MBP with SSD boots up Windows virtual machine faster (and is more responsive for office tasks) than most PCs.

Related Posts