Steve Jobs Most Influential Person in Gaming History + iPhone Shaped Industry
Steve Jobs beat creator of Mario, founder of Valve, and Facebook as most influential in the industry. iPhone beat out Wii, xBox live, and Sony PlayStation.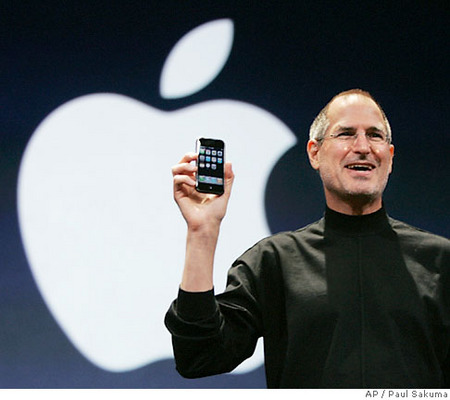 Intent Media Video Game Industry Survey
MCV UK reports that a survey of over 1,000 industry execs, conducted by Intent Media UK (not Intent Media New York) ahead of the 2011 London Games Conference found:
Top five people to have shaped video games:

Steve Jobs
Gabe Newell (cofounder and managing director of Valve)
Shigeru Miyamoto (developer of Mario, Donkey Kong, Zelda)
Tim Berners-Lee (creator of modern internet)
Mark Zuckerberg (Facebook games such as Farmville)

Top five products to have shaped video games:

Apple iPhone
Nintendo Wii
Microsoft Xbox Live
The original Sony PlayStation
Valve's Steam
Why? Probably because Apple iOS brought casual gaming and mobile gaming to the masses. Like iTunes store opened up music industry to indie musicians, Apple App Store opened up the multi billion dollar gaming industry to small developers.
Remember those $3.99 ring tones before the iPhone? No more thanks to Steve Jobs.
The iPhone and App Store brought accessible and high quality $0.99 games to market. Example: Cut the Rope, Fruit Ninja, and Angry Birds. And for a few dollars more you can get great iOS exclusive games such as Real Racing 2 and Infinity Blade.
Meanwhile, Android is too slow and fragmented for games.

Related Posts