Steve Jobs: Great Idea is WORTHLESS without Polished Execution
Great Steve Jobs insight: the parable of the stones.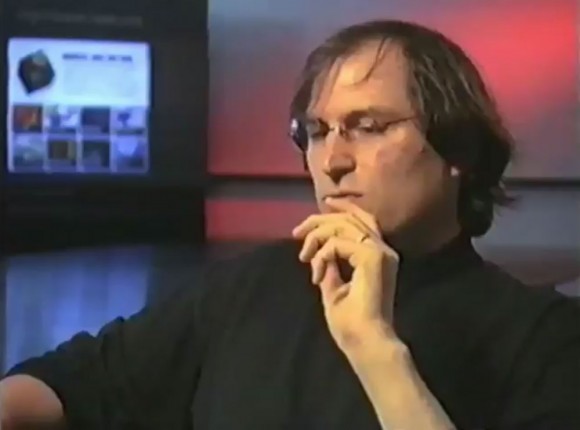 Steve Jobs interview by Robert X. Cringely in 1995.
Excerpt on CNN "The parable of the stones" (via DF)
You know, one of the things that really hurt Apple was after I left John Sculley got a very serious disease. It's the disease of thinking that a really great idea is 90% of the work. And if you just tell all these other people "here's this great idea," then of course they can go off and make it happen.

And the problem with that is that there's just a tremendous amount of craftsmanship in between a great idea and a great product.
The 1995 "The Lost Interview" will be in theaters Nov 16 and 17.
Head on to CNN for the full quote. SactoJoe adds in the comments there:
I'd only add that not all rocks are equal – some are diamonds, rubies, etcetra – and that some stone polishers are better than other stone polishers. Steve Jobs knew how to pick the right stones and the right polishers.
Here's Derek Sivers' 2005 "Ideas are just a multiplier of execution" about NDA and protection of ideas:
To me, ideas are worth nothing unless executed. They are just a multiplier. Execution is worth millions.
Surely it's the "idea" of the tablet or the smartphone that revolutionizes industries. No wonder companies copies Apple product execution:

Related Posts