Samsung Copies Apple iPod touch [SameSung]
Samsung finally copied Apple's 2007 iPod touch by releasing its own knockoff in 2011.
Samsung Galaxy Player Copied Apple iPod touch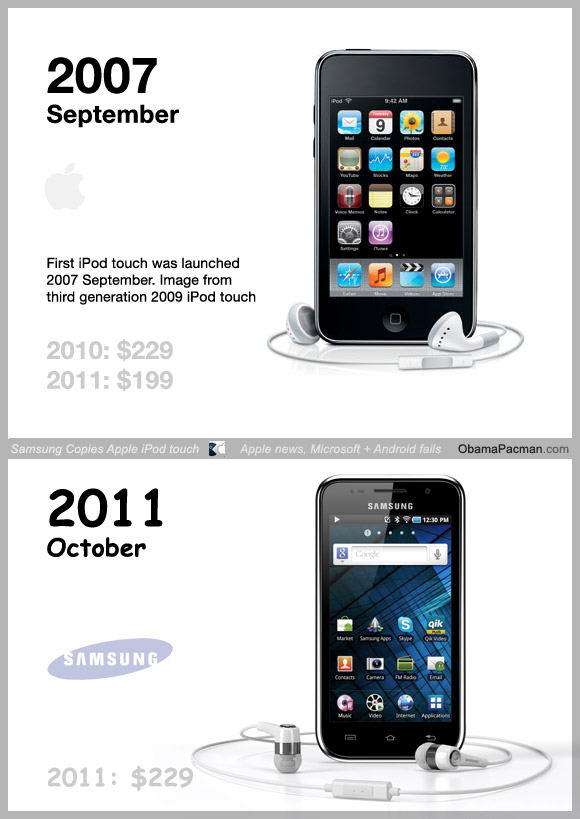 Samsung Galaxy 4.0 Android MP3 Player
, introduced October 2011. Looks similar to the Apple iPod touch
isn't it?
Samsung Copied 2010 Apple iPod touch Pricing
The Samsung Galaxy 4.0 Android MP3 Player, priced at $229, even copied the 2010 4th gen iPod touch pricing of $229. Too bad that right before Samsung introduced its knockoff device, Apple unveiled 2011 Pod touch starting at $199.
Images not to scale. The Samsung Galaxy player, is of course larger and bulkier, with the bonus of lower battery life.
Previously:

Related Posts