Qatar Emir, Shiekh Hamad, iPhone User
Qatar ruler, Emir Sheikh Hamad bin Khalifa al-Thani uses Apple smartphone.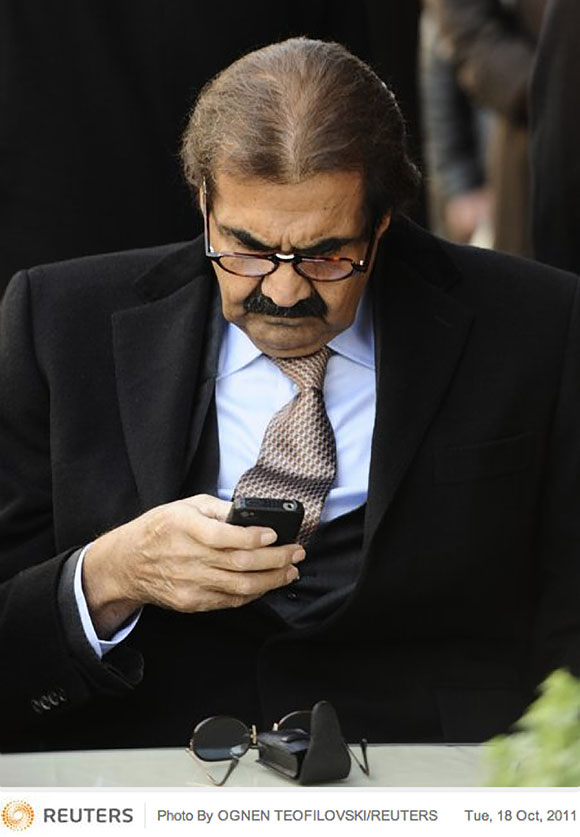 The Qatar Emir was photographed by Reuters during a visit to Skopje, Republic of Macedonia.
Tip thanks to eagle hawk eyed Adem.
The Black iPhone 4 shaped phone is probably an unlocked iPhone 4S from launch day. He can sure afford it. He is using a case, but no crystal bling though.
CIA World Factbook (November 8, 2011 update, economy section) calls Qatar the "highest per-capita income country – ahead of Liechtenstein – and the country with the lowest unemployment".
In the neighboring country, King Abdullah of Saudi Arabia is Mac user and uses king's iPad 3G.

Related Posts