Official Trailer: Steve Jobs, "The Lost Interview"
Trailer of lost 1995 interview of Steve Jobs (before his return to Apple).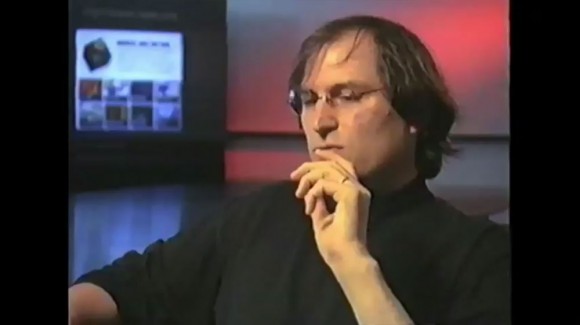 Video: Steve Jobs, "The Lost Interview" Official Trailer
It was 10 years since Jobs had left Apple following a bruising struggle with John Sculley, the CEO he had brought into the company. At the time of the interview Jobs was running NeXT, the niche computer company he had founded after leaving Apple.
The famous story of Steve Jobs and Steve Woz prank calling the Pope using the Blue Box is there too.
The legendary Apple co-founder interviewed by Robert Cringely (Apple employee #12) is in theaters this week for limited time.

Related Posts