Bad with Names? Get Namerick iPhone App
App to improve your memory of names. On sale right now.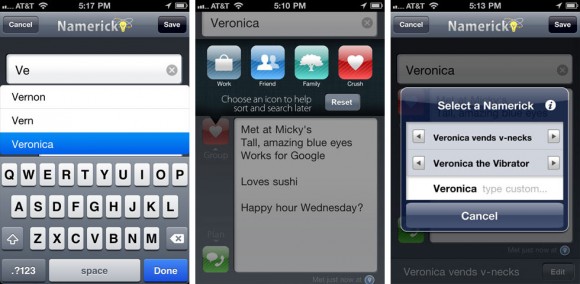 Video: Namerick Memory Improvement App
Bad with names? Namerick improves your memory of people's names using repetition and mnemonics modeled from memory 'athletes' and studies of the human memory.
Features include:
Enter names quickly with rapid autocomplete based on US Census Data
Large 'Notes' field to jot down notes (hair color, job/company, spouses name)
Names chronological for faster retrieval
Search by any word you typed in the notes field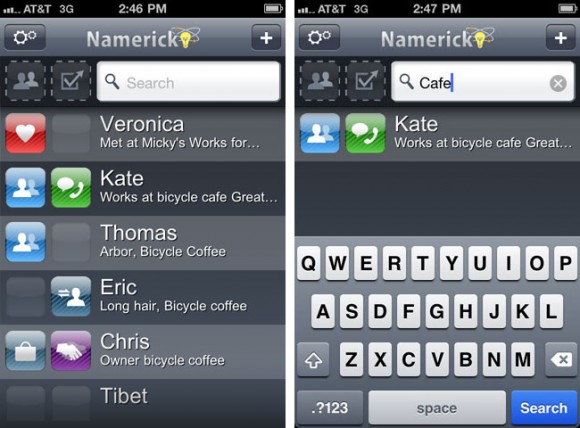 Very cool. Definitely something I need. It might even help some folks at Adobe Mobile Flash division remember that Steve Jobs was right.
Namerick [App Store] $0.99, launch sale free today (Friday).
Via @Pogue

Related Posts