Microsoft Tysons Corner Store (Opening Today) vs. Apple Store
10 years late, Microsoft Apple Store knockoff is opening today near the original 2001 Apple Store.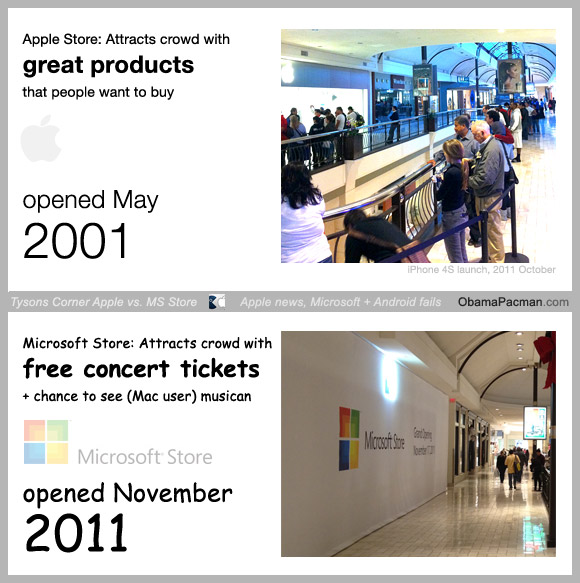 Microsoft's only East coast retail store is opening Thursday November 17, 2011 at 10AM at Tysons Corner Mall (ceremony at 9:30AM).
Instead of offering products people want to buy (such as iPhone 4S at Tysons Corner Apple Store), Microsoft is offering tickets to a Joe Jonas (Mac user) concert to get people to line up for the opening. The concert will take in a parking lot on November 19.
Location, Location, Location
The new Microsoft Store's location is away from the busy Apple store, and within a stone's throw to the empty SONY Store: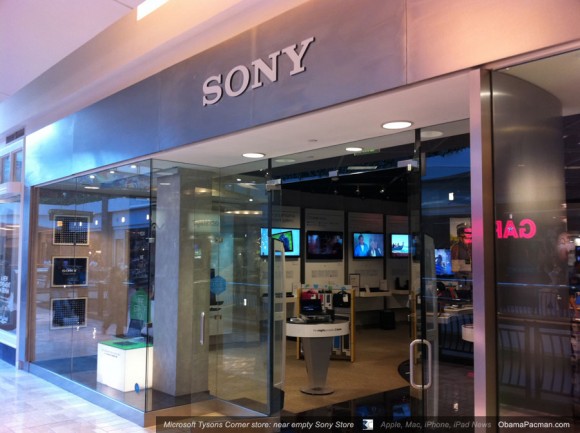 And of course, the MS store is next to this place: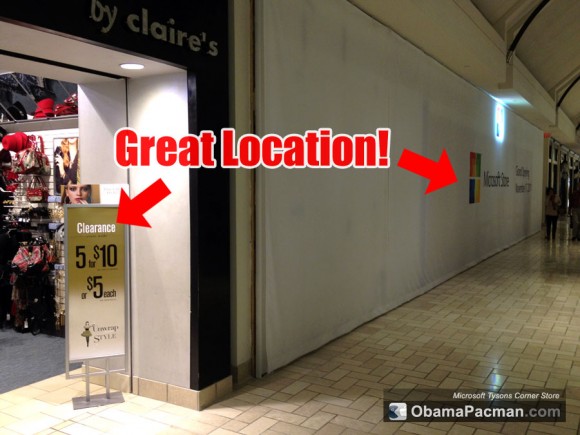 By the way, the DOA Zune is finally killed off by Microsoft recently, but was still recently shown on the Microsoft Store display.
Photography + illustration by ObamaPacman.

Related Posts