Microsoft Store DJ Uses Mac
Official Microsoft Store opening celebration photo shows its DJ uses an Apple computer.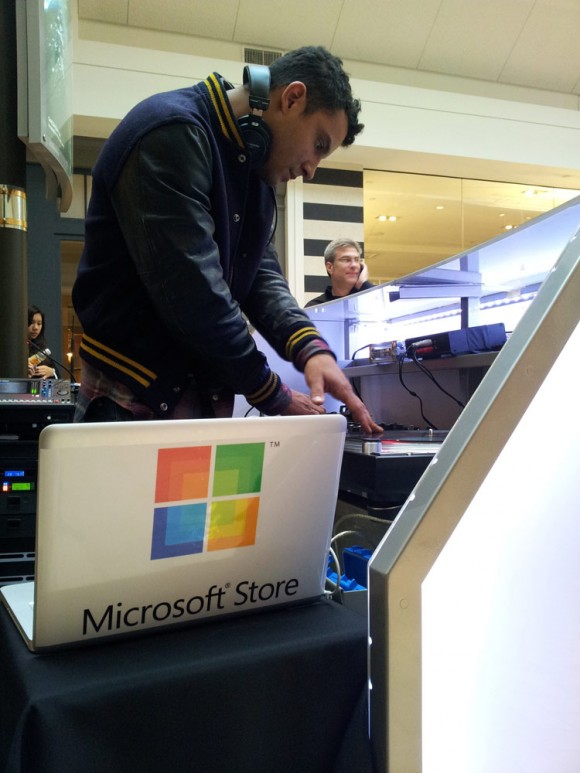 Irony: Microsoft just tweeted a photo of the DJ at its Tysons Corner store opening (near Apple's)… using a Mac. http://twitpic.com/7fctlc
HAHA. Not surprised.
To attract people to this Thursday's Tysons Corner, Virginia MicroStalker store launch, Microsoft also promises a concert by Mac user Joe Jonas of the Jonas Brothers.

Related Posts