Kina Grannis Stop Motion Jellybean Music Video [Made on Mac]
It took 2 years to make this 2460 photo stop motion music video! + How they made it.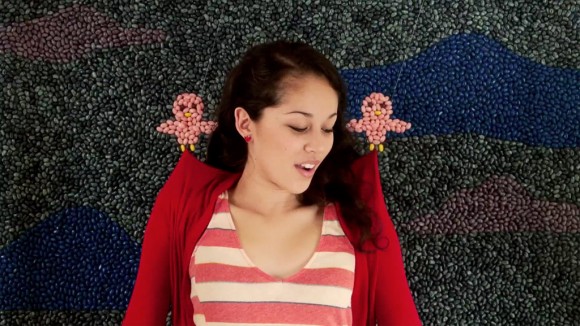 If you think claymation stop motion iPad 2 video and Blush iPad painted stop motion video are cool, check this out.
Video: In Your Arms – Kina Grannis
Music video for In Your Arms, by Kina Grannis. Made with Mac and supposedly:
22 months
1,357 hours
30 people
2 ladders
1 still camera
288,000 jelly beans
Video: Behind the Scenes, In Your Arms – Kina Grannis
The video is made on a Mac using Dragon Stop Motion (now DragonFrame v3.0). Each final frame was shot in camera, no special effects / CGI / green screen was involved.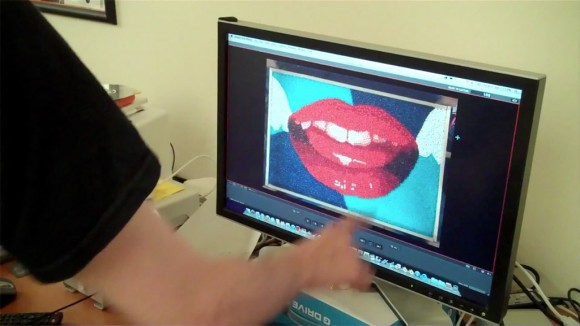 How was it created? Sketches were turned into animation. Then each frame was projected to be recreated by jelly beans. But what about the singer? Although Kina was shot against a green screen, it was only as an overlay guide for the frame by frame stop motion work.
The video is amazing, but ObamaPacman doubts that it took 2 years to make this video. Why? Director Greg Jardin works for Radical Media, which seems to be a high end production company that also produces music videos for likes of Justin Bieber, Pink, Bon Jovi, and Kate Perry.

Related Posts