iPad to Help Disabled People Vote in Oregon
Helping people with disabilities, there's an app for that.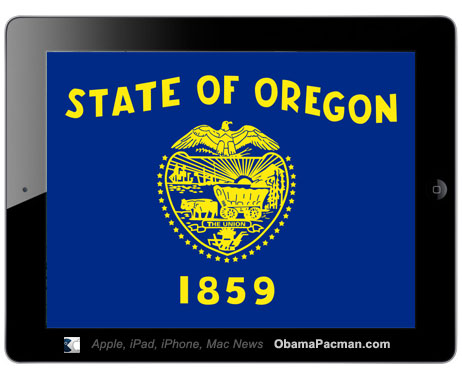 Associated Press (via Loop Insight) reports how state of Oregon is using the iPad to help disabled people vote:
Using the iPad, disabled voters can call up the right ballot and tap the screen to pick a candidate, with or without the help of election workers. The voters then print the completed ballot and stuff it in an envelope to sign, take with them and drop in the mail.

Voters with poor vision can adjust the font size and screen colors, or they can have the iPad read them the candidates' names and even the voter pamphlet. A voter with limited mobility could attach a sip and puff device to control the screen. Lewis Crews, 75, who has severe arthritis, didn't have to hold a pen to fill out his ballot.
How does the iPad compare to existing equipment?
The old equipment, including laptops with various accessibility modifications, was hauled around in two suitcases and was difficult for election workers to set up.
The next election will be held TOMORROW, November 8, 2011. Go out and vote!
This is not the first time iOS helps the disabled. Previously, a blind man's life changed forever by iPhone, and iPad helps legally blind woman see.

Related Posts