Infinity Blade 2: Hands On Review + Trailer
The game first demoed at the iPhone 4S introduction is now in testing phase.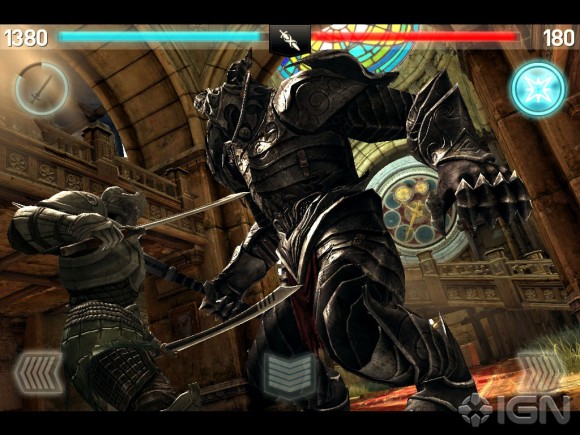 Video: Infinity Blade 2 Trailer
IGN UK had a hands on with Epic Game's new Infinity Blade II. New features: more detailed story, more complex and non-linear paths, narratives, more enemies with harder attack patterns, dual-wield weapons (no shield), gem slotting (flaming swords for example). And secrets:
During the first loop I spied a small tree. After each loop through the game the tree grew bigger and bigger, eventually opening up a new secret path for me to follow. In another area a gigantic beast is frozen in a melting glacier. After a few loops… the beast is gone. Cue boss fight!
Original Infinity Blade contains random money bags during cut scenes, some were very hard to spot. I've never gotten the achievement of getting all the bags in one play through.
Infinity Blade 2 release date is December 1, 2011, only on Apple iOS.
ObamaPacman: the game play screenshots provided by Epic Games are 1024 x 768. That means it's from an iPad, most likely an iPad 2. So it means that it'll be an Universal app (like current version).
We are guessing that like the original Infinity Blade, the latest hardware (iPhone 4S and iPad 2) will get the highest quality graphics, but older devices can still play without the latest eye candy. Price? It'll probably be priced at $5.99 like the current version, and the original version will be discounted.

Related Posts