How to: Send Custom Notifications to iPhone [video guide]
Filter certain emails (and other communications) to be notified immediately, with this free universal iOS app.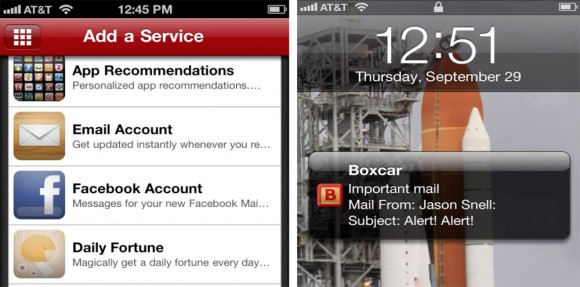 Video Guide: Create Boxcar Custom iPad iPhone Notifications
Macworld's Jason Snell demos how to send custom notifications to your iPhone in this video (embedded above). Also works on iPad and iPod touch with internet connection.
Special email messages, Twitter direct messages (opens your favorite iOS Twitter client), Facebook notifications, Google Voice, and more with Boxcar [App Store]. Free Universal app, $4.99 to disable advertising.
The Boxcar service also works on Mac, and can optionally use Growl to send you notifications on Mac.

Related Posts