Google's Original Chef Cooked for Steve Jobs
Google employee 56 talked about cooking for Steve Jobs. And favorite dishes of Sergey Brin and Larry Page.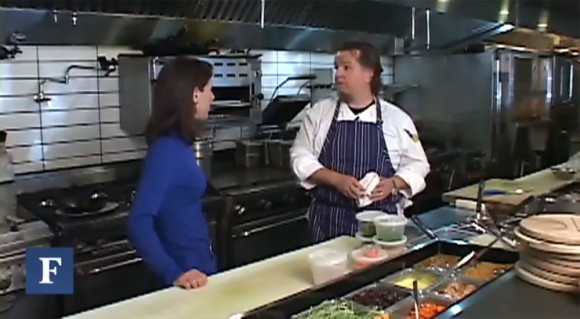 Video: Steve Jobs at Palo Alto Restaurant
Original Google chef Charlie Ayers told Forbes what happens when Steve Jobs visits his restaurant:
"[Steve Jobs] would walk in and it would be like Moses parting the Red Sea".
So these holy Steve Jobs photoshops are right?
Video: Original Google Chef
Charlie Ayers talked about running Google's kitchen, including what co-founder Sergey Brin and CEO Larry Page likes to eat:
After scaling up Google kitchen to cook from 10,000 to 15,000 meals per day, Ayers quit Google. He now runs Calafia Cafe in Palo Alto and wrote a book: Food 2.0: Secrets from the Chef Who Fed Google [Hardcover
] containing 90 recipes.
[Forbes via Cult of Mac]

Related Posts