Former Apple Retail Division Head Ron Johnson Now J.C. Penney CEO
Ron Johnson started Working as J.C. Penney CEO today.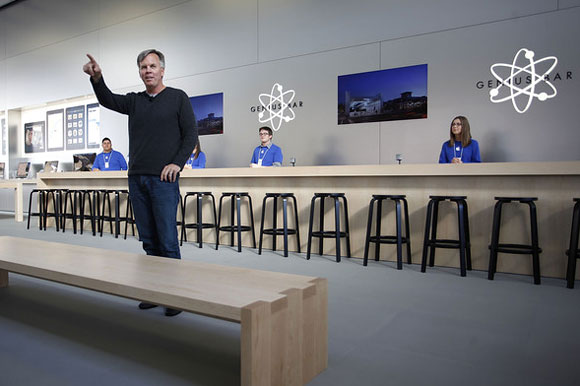 The former Apple vice president of retail's departure was announced in June, and as scheduled, he started work at JC Penny today. 9to5Mac noted that his profile is now removed from the Apple executives page but Apple has not announced a replacement yet.
Before heading Apple retail to oversaw the entire retail store development process from the first Apple Store at Tysons Corner to the iconic Fifth Avenue Apple Glass Cube store, Ron Johnson was Target vice president of merchandising.
Macrumors notes that Johnson came to Apple 11 years ago at a time when Gateway and other computer retail stores were struggling. At the time, analysts such as David A. Goldstein predicted epic fail:
"I give them two years before they're turning out the lights on a very painful and expensive mistake." – Goldstein
Apple Store is now the industry benchmark, and looks like Johnson is up for a challenge once again at J.C. Penny.
Although titled as J.C. Penny CEO, Ron will first be responsible for marketing and merchandising. A full transition from his predecessor, Myron Ullman III, is expected on February 1 after a three month transition.

Related Posts