Diff Case: iPhone 4S Tripod Mount, Stand, & Keychain Case
This interesting case could rule all iPhone 4 and iPhone 4S cases.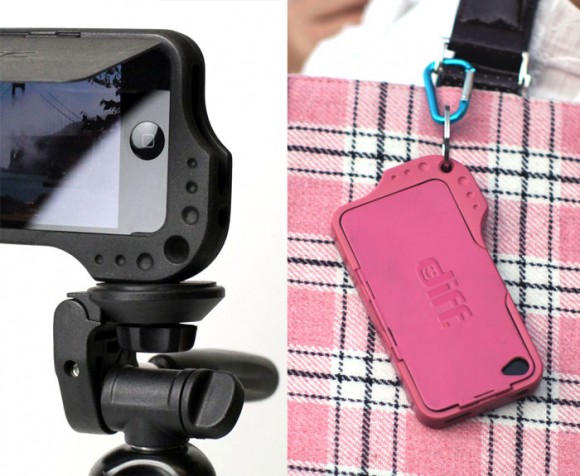 Tripod mount (horizontal + vertical)
Kickstand (horizontal + vertical)
Protective bumper & lid
Lid converts into sun visor / privacy shade
Carabiner clip, Key ring hole (sort of like the Kevlar optional iPhone 4S battle case)
Three colors: Black, hot pink, red.
MSRP of $39.00, currently $30.00 until December 15. "Ships early December." Comes with one lid, extra lid costs $2.95. US shipping $3.95.
Video: diffcase iPhone 4S + iPhone 4 Case

Related Posts