AT&T + T-Mobile USA Merger: Delayed to Next Summer Due to DOJ
AT&T filed new merger projection with Securities and Exchange Commission.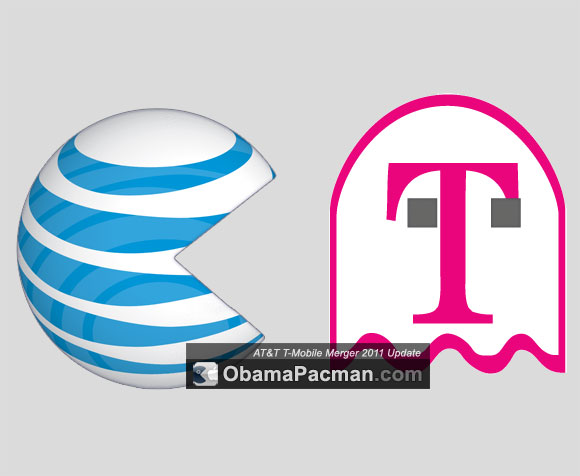 The latest AT&T SEC 10-Q filing (filed on November 3) for the quarterly period ended September 30, 2011:
In March 2011, we filed with the U.S. Department of Justice (DOJ) notice of the transaction as required under the Hart-Scott-Rodino Antitrust Improvements Act (HSR Act). In April 2011, we filed our application for approval of the merger with the Federal Communications Commission (FCC). We also filed applications or notices in five states (Arizona, California, Hawaii, Louisiana and West Virginia), and have received approvals from Arizona, Louisiana and West Virginia. On August 31, 2011, the DOJ filed a lawsuit against us alleging that the proposed acquisition would impact pricing and competition. We dispute the allegations and intend to vigorously contest the matter. A trial date has been set for February 13, 2012. We anticipate closing the transaction in the first half of 2012. In the event this transaction does not close, we could be required to pay a breakup fee of $3,000, enter into a broadband roaming agreement and transfer to Deutsche Telekom certain wireless spectrum.
At&T T-mobile merger break up fee is only $3,000? Easy right? Actually, with "Dollars in millions except per share amounts", so it's actually $3 billion dollars if the merger falls through.
What about iPhone on T-Mobile USA? Even if the merger is approved, it will take months, if not a year or two before technology of both companies are merged.

Related Posts