Apple Store Discount, Black Friday Sale, 2011
Few hours left. Discounts on Apple products and accessories available at both retail and online Apple Store.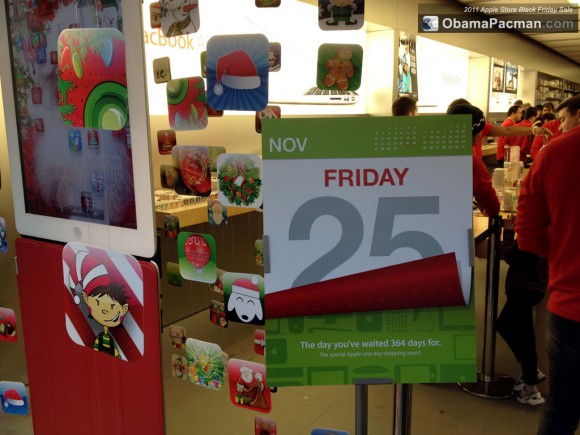 This Apple sale happens once per year the day after US Thanksgiving. This year on November 25, 2011. With discounts on:
iPad 2
iPod nano
iPod touch
MacBook Air
MacBook Pro
iMac
iPad Smart Cover
and more
No discount on iPhone.
Missed the sale? You can occasionally find refurbished iPad 2, $299 iPad, $699 MacBook Air, and other products on sale at the online Apple Store.

Related Posts