Apple Upgrades iPad Garageband with iPhone & iPod touch Support
Now you can use an iPod to make music! Garageband in your pocket!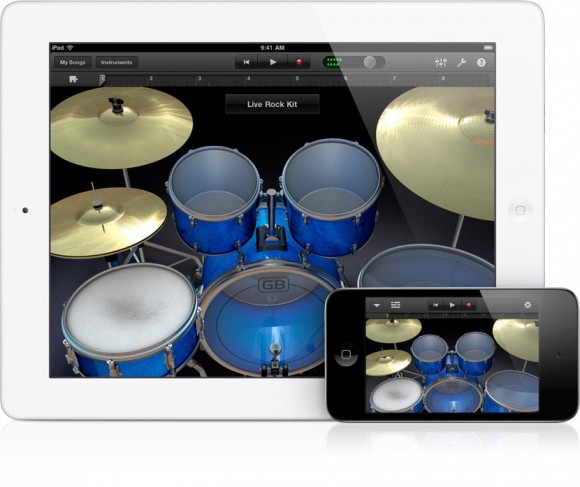 iPhone & iPod touch Music Creation Software
Garageband for iOS was first released this Spring for iPad 2 and iPad.

Apple Garageband [$4.99 on App Store] version 1.1 update makes it an Universal app, which works on iPad, iPhone, and iPod touch. If you already bought it for iPad, you get the iPhone / iPod touch version for free.
GarageBand for iOS works with iPhone 3GS, iPhone 4, iPhone 4S, iPod touch (2009 3rd, 2010 4th generation and 2011 version), iPad, and iPad 2.
Features include:
Multi-touch instruments / keyboard
Motion sensitive piano and drums. Drum kit: "The snare, kick, toms, hi-hat, and cymbals each produce different tones depending on where and how hard you tap them."
Record and mix up to eight tracks
Smart instruments playing preset loops
Email song as AAC (mp4)
Export to GarageBand for Mac
Currently it has no iCloud support, but we expect it in a future upgrade.
Some great examples:

Related Posts