Apple Confirms Battery Life Issues in iOS 5 [Battery Gate!?]
The issue affects small number of people, but someone alert Consumer Reports!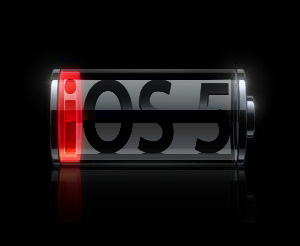 Jim Dalrymple at Loop Insight:
"A small number of customers have reported lower than expected battery life on iOS 5 devices," an Apple spokesperson told The Loop. "We have found a few bugs that are affecting battery life and we will release a software update to address those in a few weeks."
OP: my iPhone 4S with iOS 5 still lasts over a full day with normal use (instead of 2 days), and the iPad 2 with iOS 5 still lasts many days. But it'll be great to see even better battery life with upcoming download of iOS 5.0.1 update.

Related Posts