Logitech: Android Google TV $100+ Million Dollar Failure
Android and Flash running Google TV failed to compete with Apple TV.
Android Google TV Fail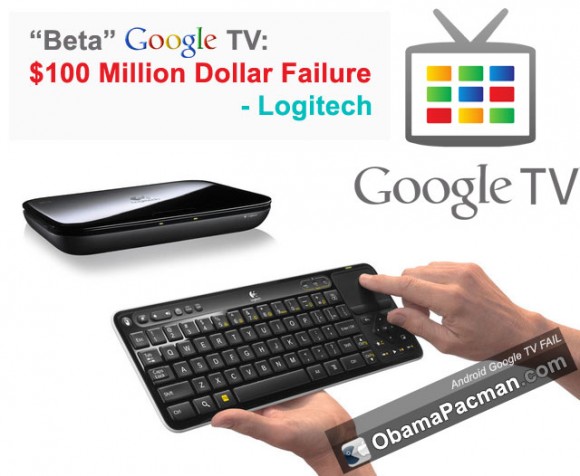 The Verge reports:
Logitech CEO Guerrino De Luca presented to investors this week that launching the 2010 Logitech Revue Google TV set top box was "a mistake of implementation of a gigantic nature". Part of the reason? Google TV was "beta" quality.
The mistake, plus "operational miscues in EMEA" cost the company "well over $100M in operating profits."
Talk to Motorola about it. The Motorola Xoom tablet running latest Google Android Honeycomb software when it launched was a huge commercial flop.
Logitech Revue Google TV originally sold for $300. It was marked down below cost to $100, and still few people wanted it at the firesale price.

Related Posts