6th Grade iPhone App Developer Thomas Suarez Gives TED Talk
Inspiring video. Young silicon valley titan in the making?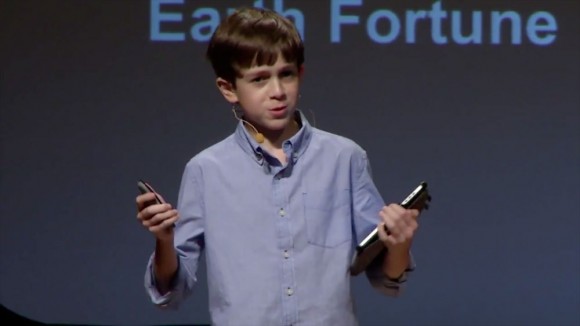 Video: 6th Grader Thomas Suarez TEDx Talk
Thomas Suarez is in the 6th grade at a middle school in the South Bay. And while most of his peers are probably fussing over new soccer kleets or watching the Disney channel, he's creating iOS apps and giving TED Talks.
The self-taught iOS developer and founder of CarrotCorp gave the presentation at an October Manhattan Beach TEDx conference (an independently organized TED event). Using an iPad of course.
Here are his two apps mentioned: Earth Fortune [App Store, Free], and Bustin Jieber [App Store, $0.99] (Justin Bieber Whac-A-Mole). There are also a few more apps under his company at the App Store.
Note, they are very basic apps. If you want a polished game to whack some robots, get Ninja Steve. But if you want to support a young developer and got a burning itch to poke Bieber in the face, then check it out.

Related Posts