2012 To Belongs To Apple
The above video shows Google's new cool search tool for the iPad. This is Google at its best and so far at least not even Android has it, but I'm sure they will have something along the same line soon, and it's just the beginning of good things that are coming to Apple in 2012, a year that is looking more-and-more that will be its best year yet..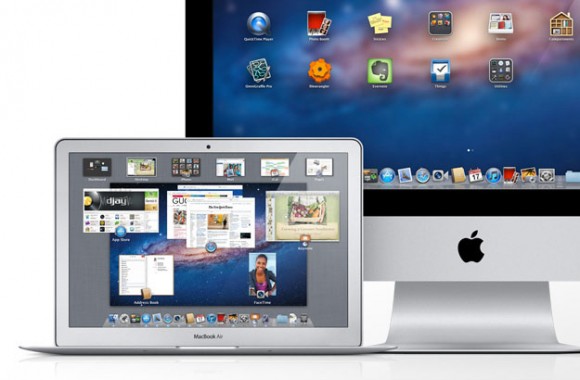 However, what's really interesting about the iPad is that if you combine it with the growing share of the market that the iMac is now grabbing, it means that come next year Apple should officially surpass mighty HP for the crown of being the world's largest PC company!
Wow, Steve would be so proud if he was only around to read that.
iPad Tablet World
Yes, according to a report yesterday from Canalys, it expects
"…… Apple to overtake HP to become the leading global PC vendor before the second half of 2012. Pads, and particularly the iPad, have radically changed the dynamics of the PC industry over the last year, already propelling Apple into second place in the worldwide PC market in Q3 2011. Canalys estimates full-year 2011 global PC shipments to reach 415 million, up 15% year-on-year, thanks predominantly to increasing pad sales."
As MediaPost also reported that the iPad and Amazon's new Kindle Fire are now the two big winners when it comes to future tablet purchases and should do particularly well this coming holiday season. As they noted:
"The Great Tablet Derby of 2011 is shaping up to be a two-horse race."

According to a survey of more than 3,000 North American consumers by ChangeWave Research, Amazon's new tablet entry, the Kindle Fire, is likely to become the category's No. 2 product (behind, of course, the iPad) by a wide margin.

"I think we're seeing a shake-out of the tablet market," said Paul Carton, vice president of research for ChangeWave in a webinar explaining the findings. "There are going to be several second-tier makers who aren't going to make it."
Of course, it's not just the iPad that is doing well these days, as the iMac has reached an all time marketing high of over 5.2% worldwide, the best it has done in the past 15 years!
Mac in Enterprise
One interesting note is that Apple, traditionally known as a consumer company, is now making huge inroads in the enterprise space, growing some 44% in Q3 alone, and Gigarom reported:
"It's a pattern we've seen for several quarters: Apple's Mac sales post double-digit percentage increases as the broader PC market limps along with single-digit growth. So it's not a huge surprise to see the Mac again making progress in its battle for market share. In a report issued Thursday, Needham & Co. analyst Charlie Wolf said the Mac had reached 5.2 percent of worldwide computer sales. While that seems like a tiny slice of a huge industry — and it is — it's the largest chunk of PC market share Apple has owned in 15 years."
Apparently, AppleInsider pointed out that besides the iPad and the Kindle Fire, no other Android tablet is poised to attract over one percent of tablet purchases other than Samsung, which looks to garner a measly four percent of tablet purchases in 2012! The iPad and the Kindle Fire both respectfully should garner 65% and 22% each, or in other words:
……. 2012 clearly belongs to Apple!

Related Posts