Watch: 60 Minutes Interview of Steve Jobs Biographer Walter Isaacson
Steve Jobs audio recordings + interview of Jobs' biography writer. Full video.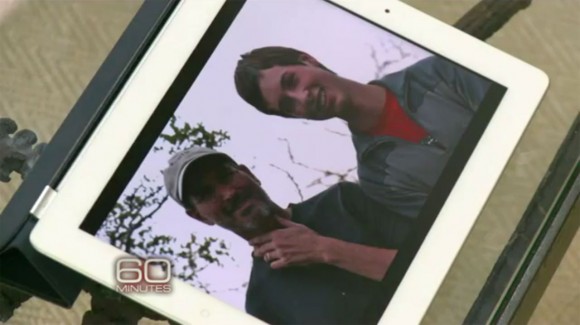 Video: CBS 60 Minutes Walter Isaacson Interview
Steve Jobs Biographer Walter Isaacson Interview
60 Minutes US 2011.10.23 Steve Jobs biography episode interviewed Walter Isaacson:
PART 1: On Steve Jobs' birth, to hippie and Atari days, India trip, "not worrying about money" (from hippie to millionaire), reality distortion field, getting abandoned by Apple, NeXT, Pixar, to return to Apple at 1997.
PART 2: Steve Jobs searches for his birth parents, his family, and his battle with cancer. There is also mention of Apple's unrivaled integrated approach. And yes, Isaacson considers that Steve Jobs revolutionized 7 industries:
Personal computers
Animated movies
Music
Telephones
Tablet computing
Digital publishing
Retail stores
60 Minutes consists of 3 segments of about 15 minutes each. The third segment is about autism and the iPad.
How to Watch on iPhone, iPad, iPod touch
Watch the videos on iOS by visiting the following two links with Puffin browser [$0.99 on App Store] Universal App, and choose full screen mode:
Part 1 on YouTube
Part 2 on YouTube
Download the videos on your Mac using the YouTube downloader app mentioned in OP's guide.

Related Posts