Vodafone Germany Listed 64GB iPhone 4s
Did this major European carrier leaked that the iPhone 5 is actually the iPhone 4s?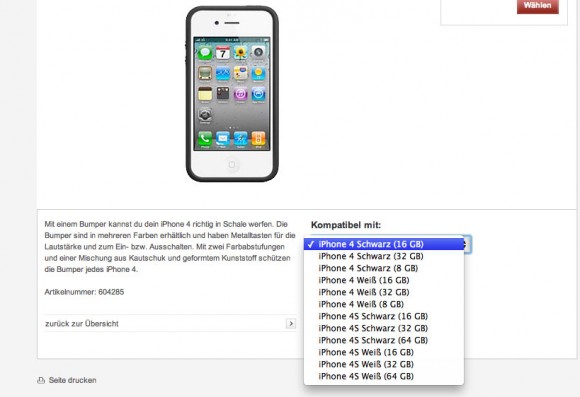 The Next Web reports that the bumper page of Vodafone Germany temporarily showed:
iPhone 4s (16GB)
iPhone 4s (32GB)
iPhone 4s (64GB)
It also listed iPhone 4 (8GB). All models are listed to come in black and white versions. Currently, iPhone 4 only comes in 16GB and 32GB versions. So, are these placeholders?
The iPhone 4 bumpers are said to be compatible with the iPhone 4S, reaffirming suggestions that the new iPhone will boast the same chassis and design as the iPhone 4. It is possible that Vodafone Germany is simply using the listings as placeholders but Apple also has inventory configurations for the same devices.
Either case, the new iPhone is supposed to contain the Apple A5 processor, a 8MP camera, and possibly HSPA+ support with great battery life.

Related Posts