Behind the Tim Cook Apple iPhone 5 Media Event
Facebook CEO Mark Zuckerberg at backstage at Apple iPhone 5 event?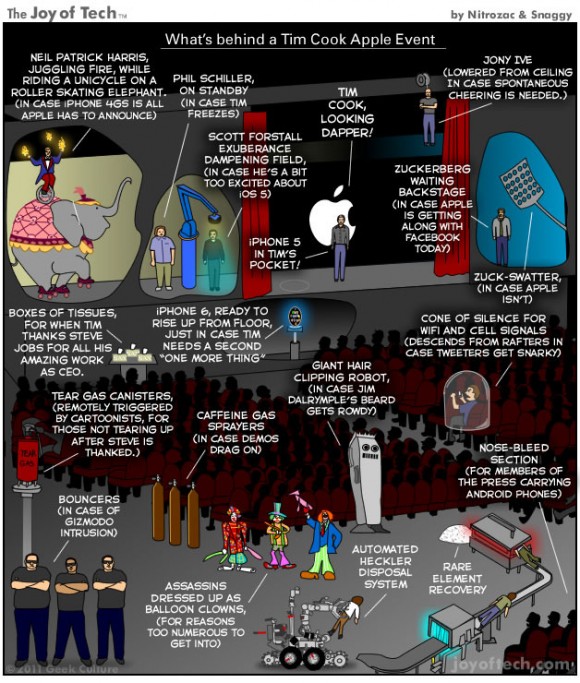 Comic by Joy of Tech, bringing us behind the scenes at a Tim Cook Apple media event, featuring Scott Forstall, Jony Ive, exuberance dampening field, cone of silence, bouncers (if Gizmodo shows up), and more.
What, no iPhone 5 holographic projector?
One rumor that might be true is that Facebook might launch its iPad app today, plus possible deep Facebook integration in iOS 5. Is it true? ObamaPacman will let you know at 1PM today.

Related Posts