Subtle Differences of iOS 5 vs. iOS 4
Only a designer with attention to detail can see these differences.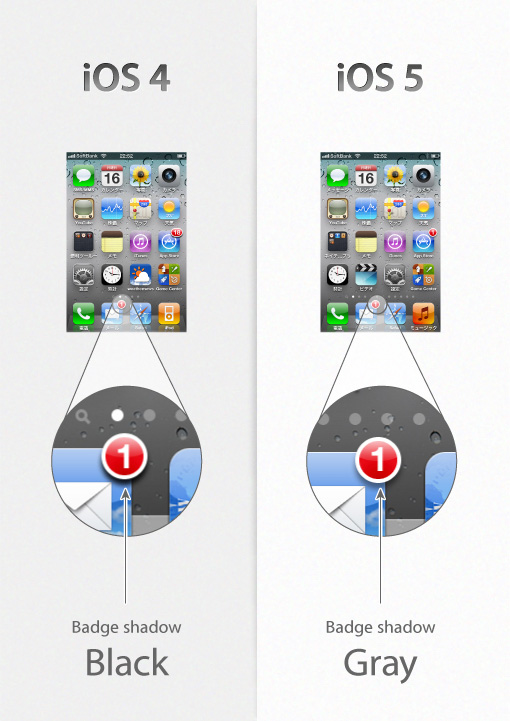 Takamasa Matsumoto (who discovered iCloud golden ratio) notes on his Japanese Stam Design blog some iOS 5 changes:
Badge shadow
Settings App border
Rotation lock shadow distance
iMessage text highlights, results in "better readability of the text".
Home icon spacing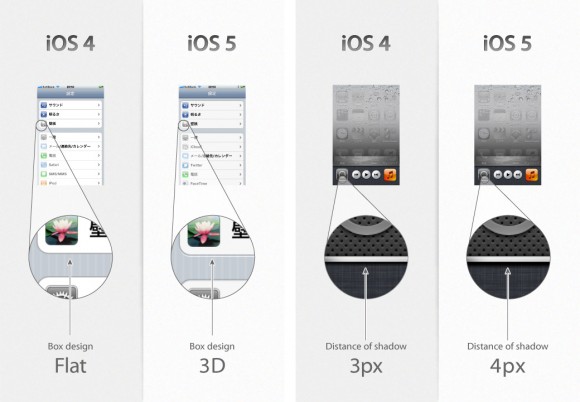 Talk about attention to details. Go to his article [machine English translation] to see all 6 comparisons.
iOS 5 Messages App Subtle Design Changes
How many more Apple changes were made in the iOS 5 Messages App? ObamaPacman adds comparison: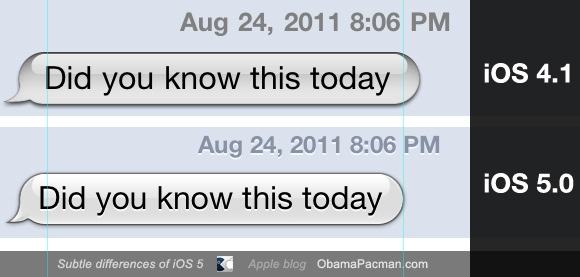 In addition to the white drop shadow (2 pixels on Retina display), Apple made at least 5 tweaks to the message app between iOS 4.1 and iOS 5:
Title text, now slightly blue
Shade of gray background, lighter
Left outline of the bubble
Text alignment, moved left
Text tracking, slightly condensed
That's a ton of subtle changes for one app.

Related Posts