Steve Woz First in iPhone 4S Line at Los Gatos Apple Store
Apple co-founder uses iPad 2 in line while waiting for iPhone 4S launch.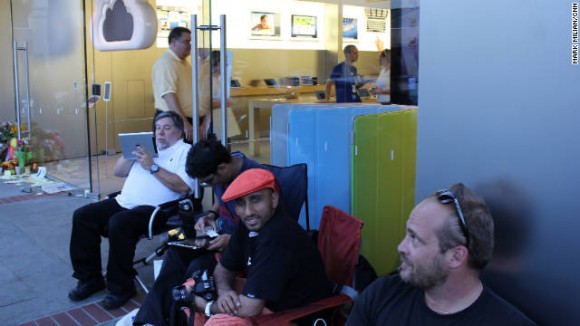 Front page CNN news. And check out the iCloud store display.
Cut of Mac reports Woz rode a segway to the Apple Store, and was first in line at the Los Gatos Apple Store.
Steve Woz tweet:
The long wait begins. I'm first in line. The guy ahead was on the wrong side and he's pissed.
Instead of getting special treatments, the Apple co-founder rather wait for the new goodies just like the fans. iPhone 4S sale starts at 8AM Friday October 14. Quick, someone check to see whether he learned a new magic trick.

Related Posts