Steve Jobs Tribute at Apple Store Around the World
Homage by Apple customers to Steve Jobs at make shift Apple Stores memorials.
San Francisco Apple Store
Steve Jobs fan tribute was first publicized with the San Francisco Apple Store. One of the first photos was by patr1ck: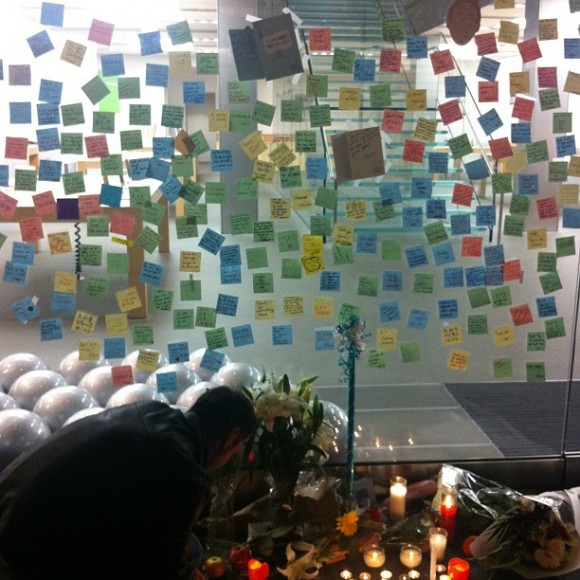 Close up photo by ishish: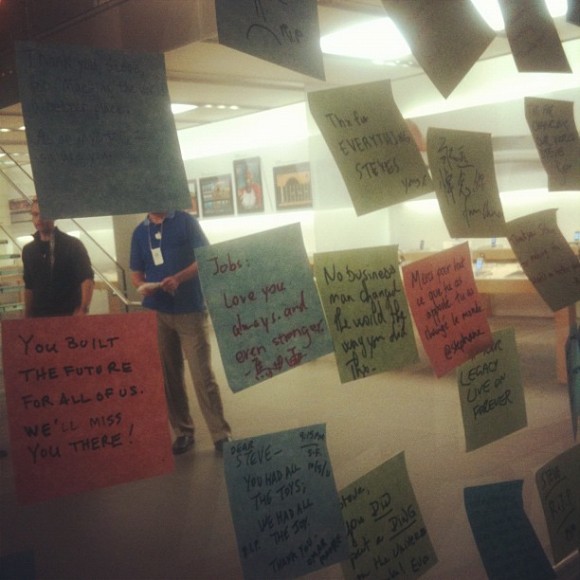 Examples:
"Dear Steve, You had all the toys, we had all the joy. Thank you"
"You built the future for all of us. We'll miss you there!"
A moody photo by Greg Ricey: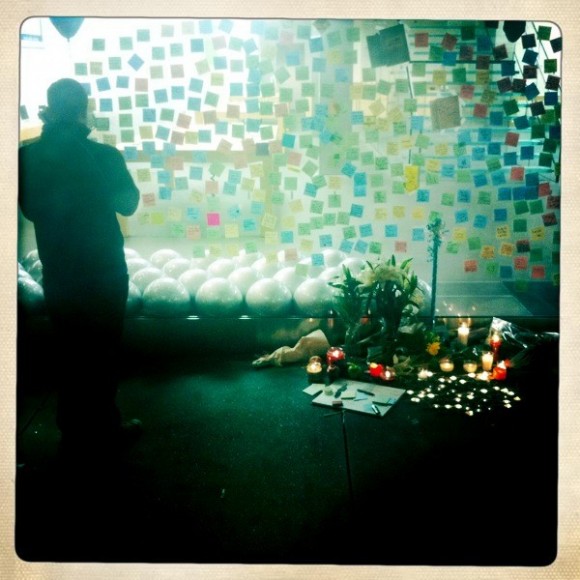 More examples of the San Francisco store at this Cult of Mac gallery.
Regent Street Apple Store in UK
Photo of the first Apple bite tribute to Steve Jobs, by SkyNewsRoyal: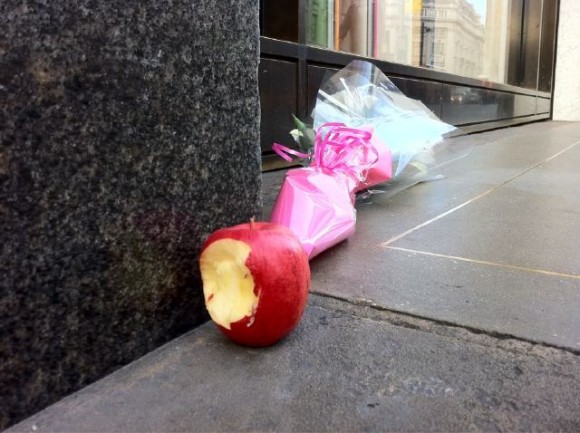 Nate Lanxon, on the growing Steve Jobs tribute at Regent Street Apple Store: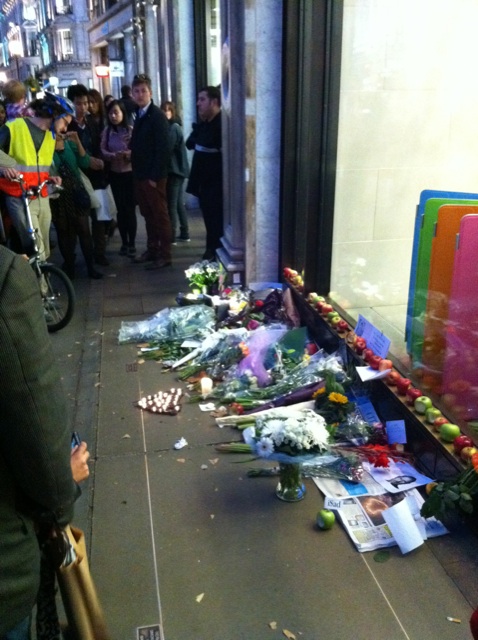 New York Apple Store
Pennydelossantos, New York City, Apple Store SoHo: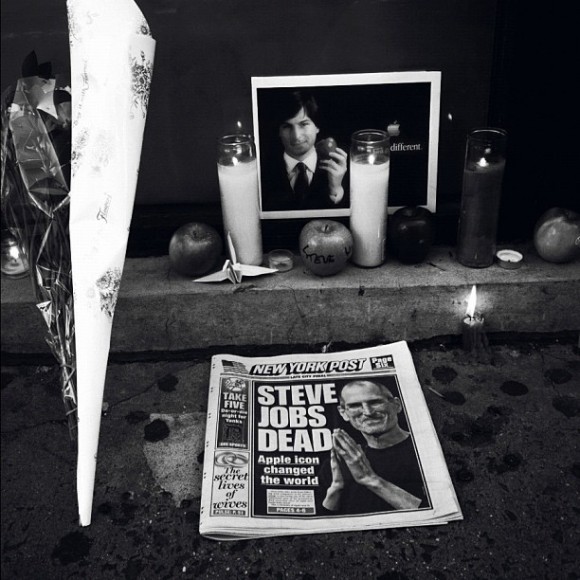 Kemble Teague, Fifth Avenue Apple Store Cube (under construction):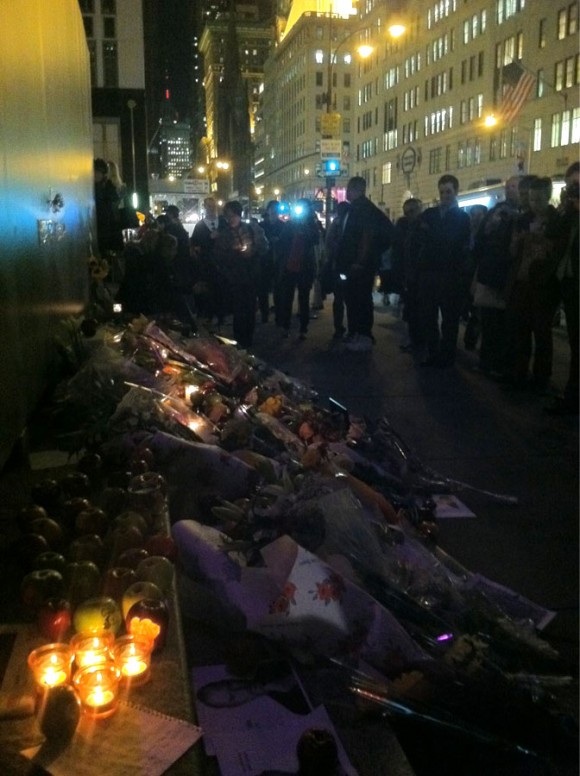 Ginza Apple Store in Tokyo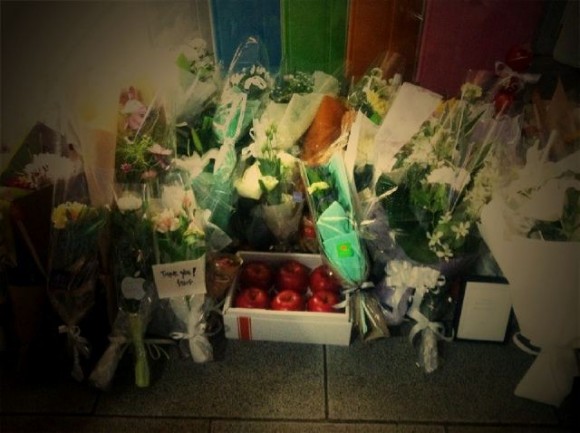 First Apple Store: Tysons Corner
Steve Jobs demoed this first ever Apple Store in 2001.
Dave Izzle of the Tyons Corner Apple Store after the sad event this week: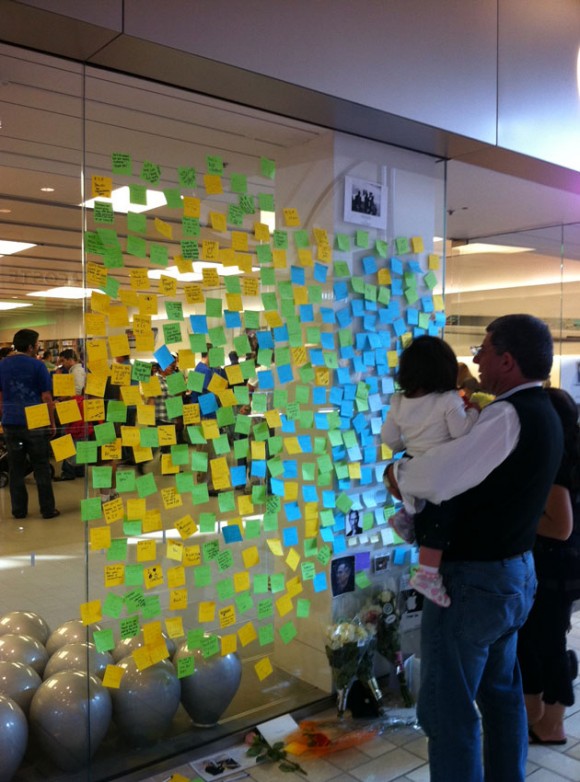 For more pictures, check out:

Related Posts