"Steve Jobs is an Exceptional Designer" – Jonathan Ive
Jony Ive spoke about Steve Jobs + design in this 1998 interview about the new Apple iMac.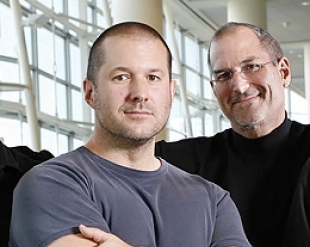 Original iMac: Designed in 1 Year in Cupertino
Steve Jobs didn't waste any time after returned to Apple as interim CEO in September 1997. Next year, iMac, the futuristic looking Apple computer that broke the "beige box" status quo, was released.
This 1998 CNN Jonathan Ive interview describes the inspiration for iMac:
The all-in-one monitor and computer design is an Apple hallmark, going back to the first Macintosh in 1984, Ives said. When interim Chief Executive Officer Steve Jobs approached the design team one year ago to talk about building what would become the iMac, he was clear he wanted to build on this historic form while at the same time updating it, Ives said.
On Steve Jobs' hands on approach at Apple:
"One thing most people don't know is that Steve Jobs is an exceptional designer," he said. Jobs was involved throughout iMac's entire design life cycle, which Ives called "a vigorous intellectual process." A small team of designers worked like maniacs for several months to come up with the design, which was largely informed by what consumers wanted, he said.
Jonathan Ive, Apple Senior Vice President of Industrial Design, is credited with the design of iMac, titanium + aluminum PowerBook G4, G4 Cube, MacBook, unibody MacBook Pro, MacBook Air, iPod, iPhone, and iPad.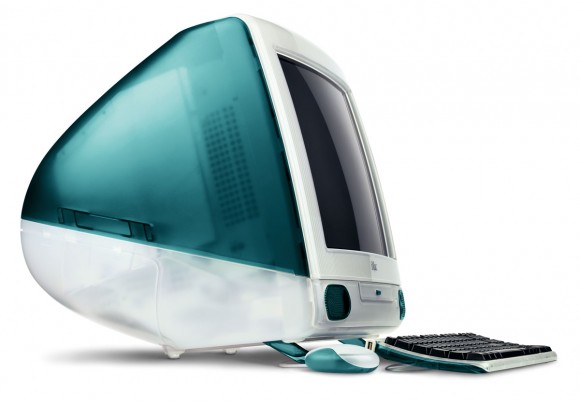 Steve Jobs is credited as inventor of 313 Apple patents, including the 1984 Macintosh. The 1998 iMac kicked off a long line of industry changing Apple products in the next decade:
1998 iMac -> 1999 iBook -> 2001 iPod -> 2003 iTunes Music Store -> 2007 iPhone -> 2008 App Store -> 2010 iPad (that's not counting MacBook Air, etc.)
Exceptional indeed.

Related Posts