Steve Jobs Talks to Bill Gates About Cause of Death [humor]
If Steve Jobs and Bill Gates meet in the afterlife, what would they talk about?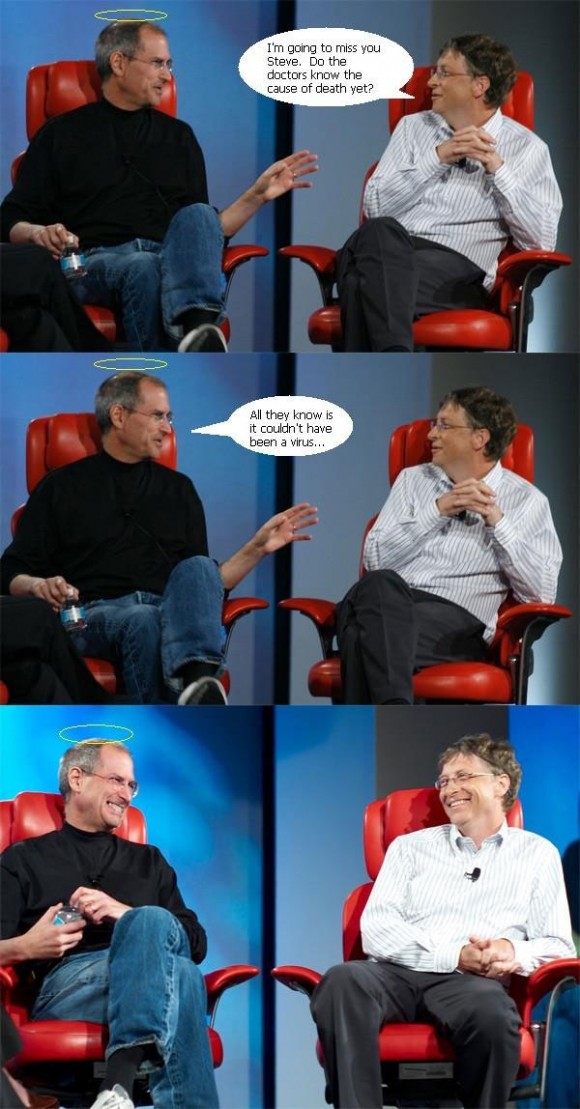 Cause of death of Steve Jobs?
"All they know is it couldn't have been a virus."
Both Steve Jobs and Bill Gates laugh. This comic strip is not about Mac vs. PC. Not at all.
Bill Gates on Steve Jobs Death
Is this the end of a meme (posted by redditor solidwhetstone) of Gates vs. Jobs on Reddit? (Found through this buzzfeed post, which has a few more there, but didn't source the material very well.)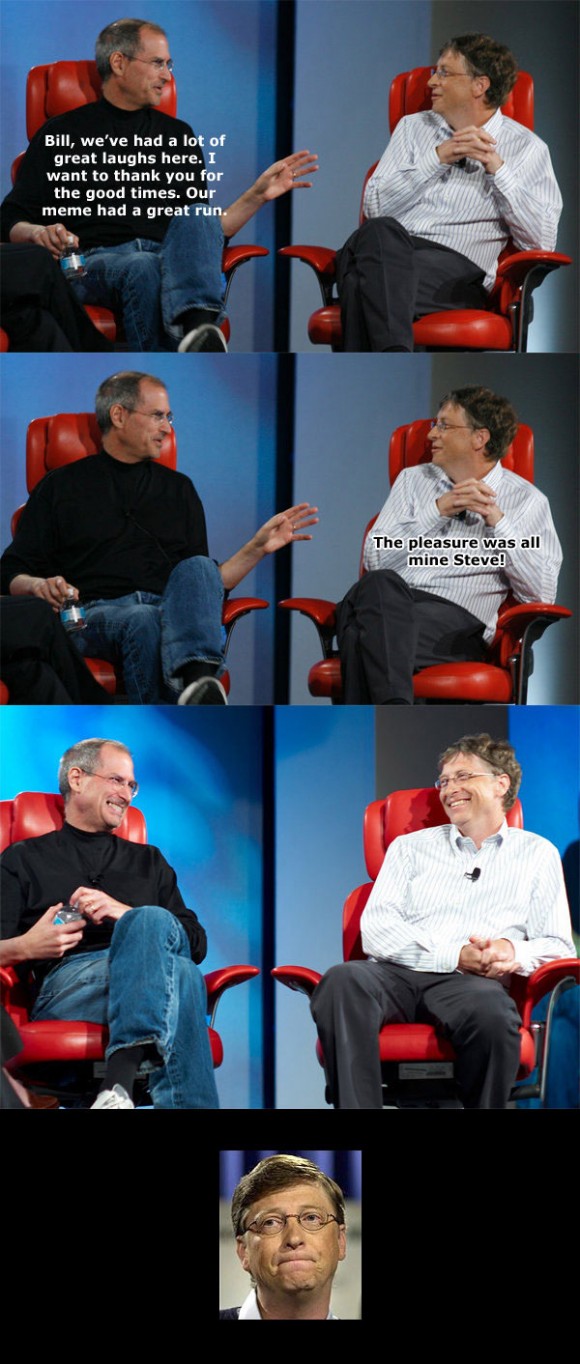 ObamaPacman: here's the real Bill Gates:
I'm truly saddened to learn of Steve Jobs' death. Melinda and I extend our sincere condolences to his family and friends, and to everyone Steve has touched through his work.

Steve and I first met nearly 30 years ago, and have been colleagues, competitors and friends over the course of more than half our lives.

The world rarely sees someone who has had the profound impact Steve has had, the effects of which will be felt for many generations to come.

For those of us lucky enough to get to work with him, it's been an insanely great honor. I will miss Steve immensely.

Related Posts