Stephen Colbert Commands Siri [video]
Colbert, engrossed with Siri for the whole day, needs cheat mode.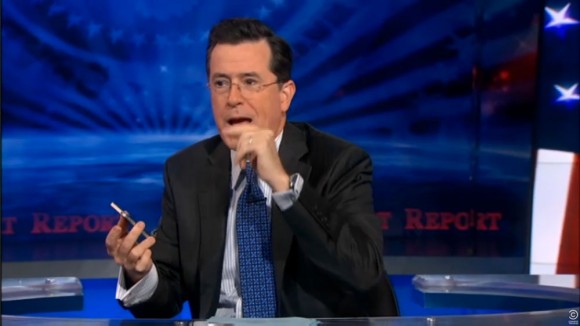 Video: Siri vs. Stephen Colbert
2 minute video clip from Colbert nation. Stephen to his new iPhone 4S: FU?
Siri: "I blush if I could."
Flash video, watch with Puffin [App Store, $0.99] Universal App for iPhone iPad iPod touch. You might have to go to Colbert's web site for a smoother stream.

Related Posts