Radio Shack Inventory System Lists Sprint iPhone 5
Radio Shack internal inventory system search shows new Sprint iPhone 5.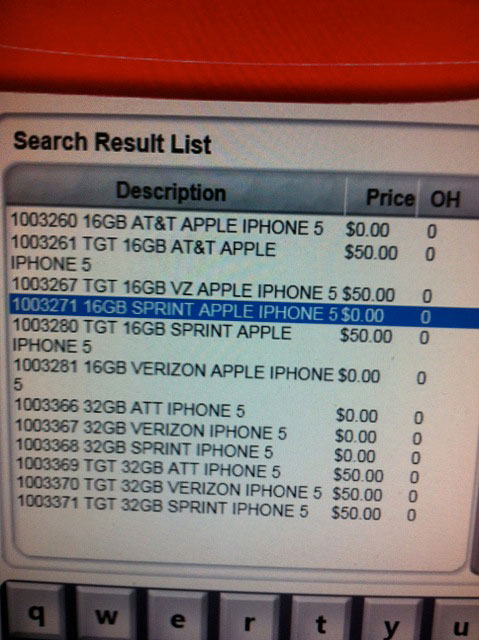 16GB and 32GB iPhone 5 for Sprint, AT&T, and Verizon showing up at Radio Shack?
This is from a new source. The results aren't surprising so we're posting here.
However, a Radio Shack employee claimed:
This is pure speculation. Having worked for RadioShack, I know that the 100-series SKU is simply a pre-order number and they are put in the system simply based on speculation.
ObamaPacman: Vodafone iPhone 4s listing seems to be more plausible than this "new source."
But one thing is certain, there will be no T-Mobile USA iPhone 5.

Related Posts